Gulf Coast Medical Center Campus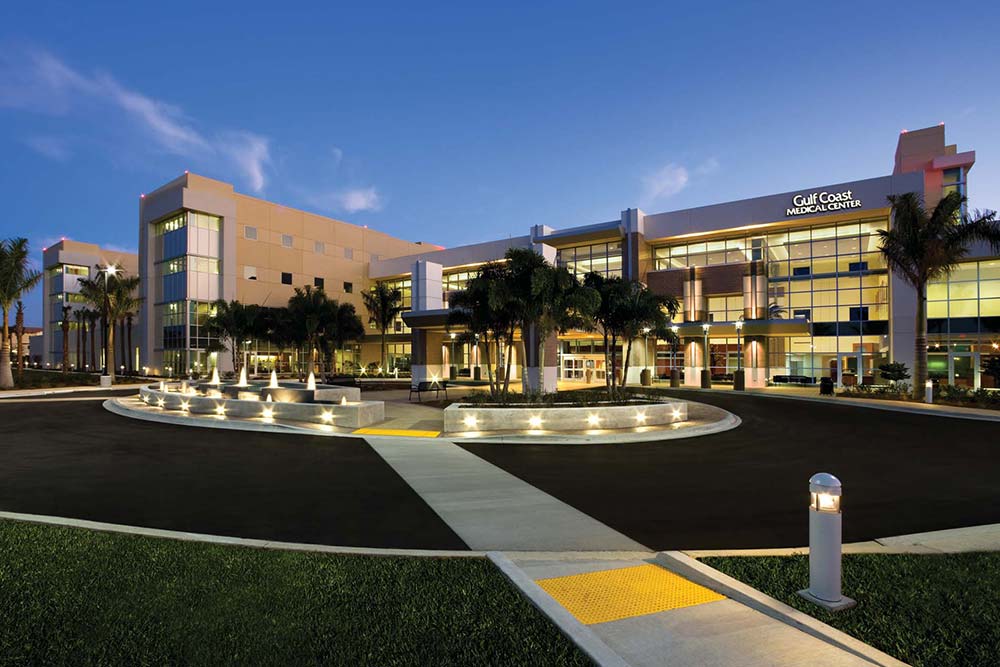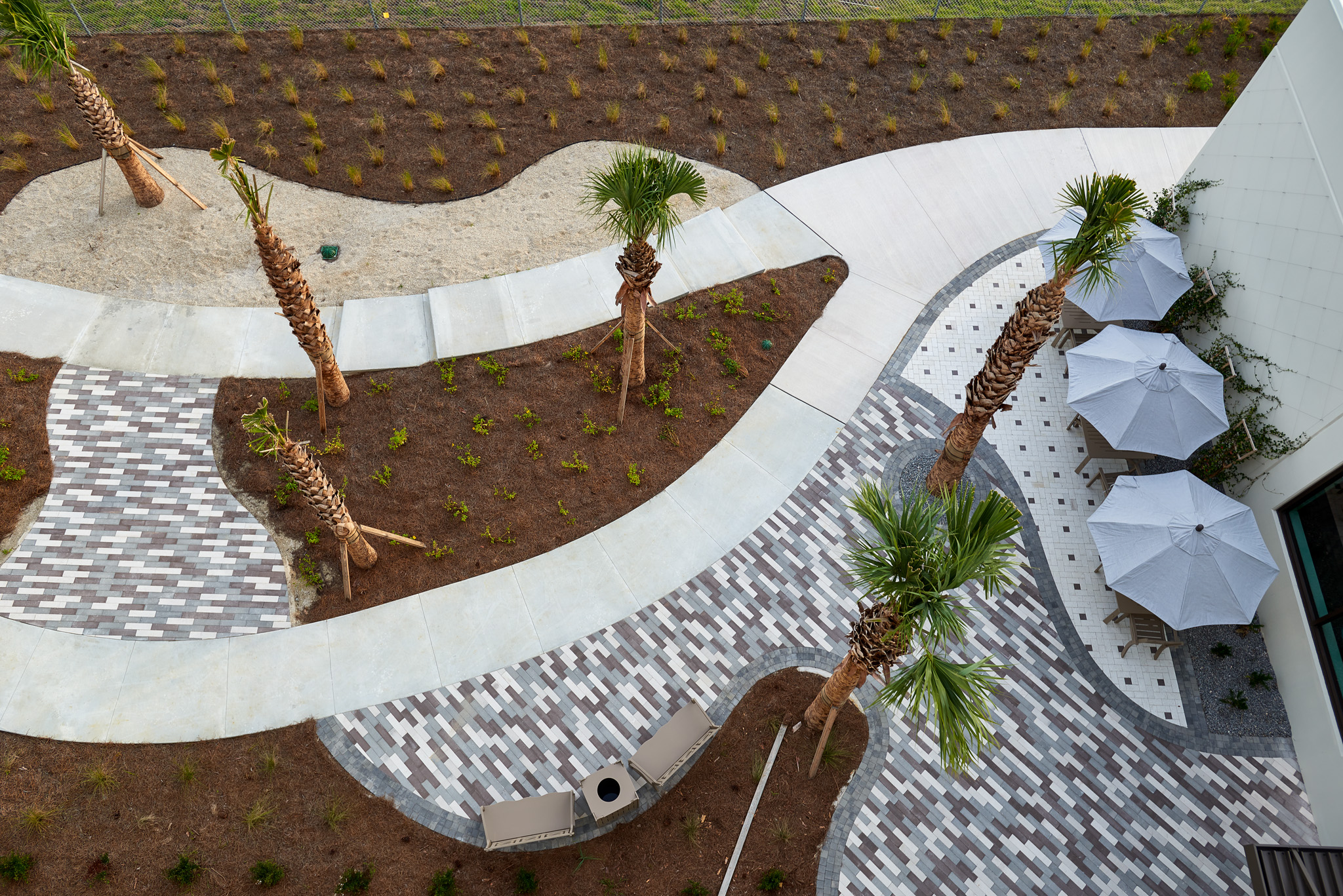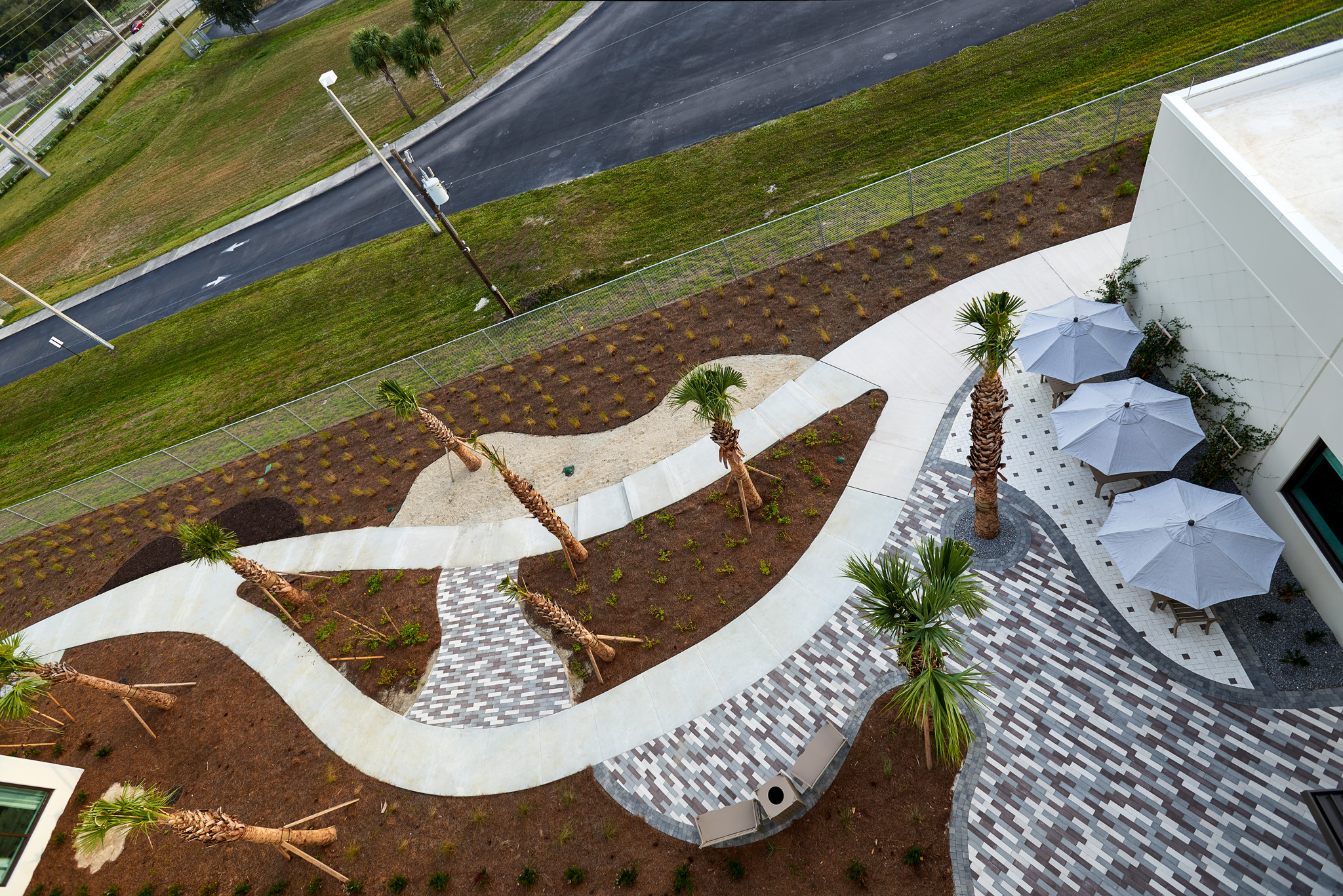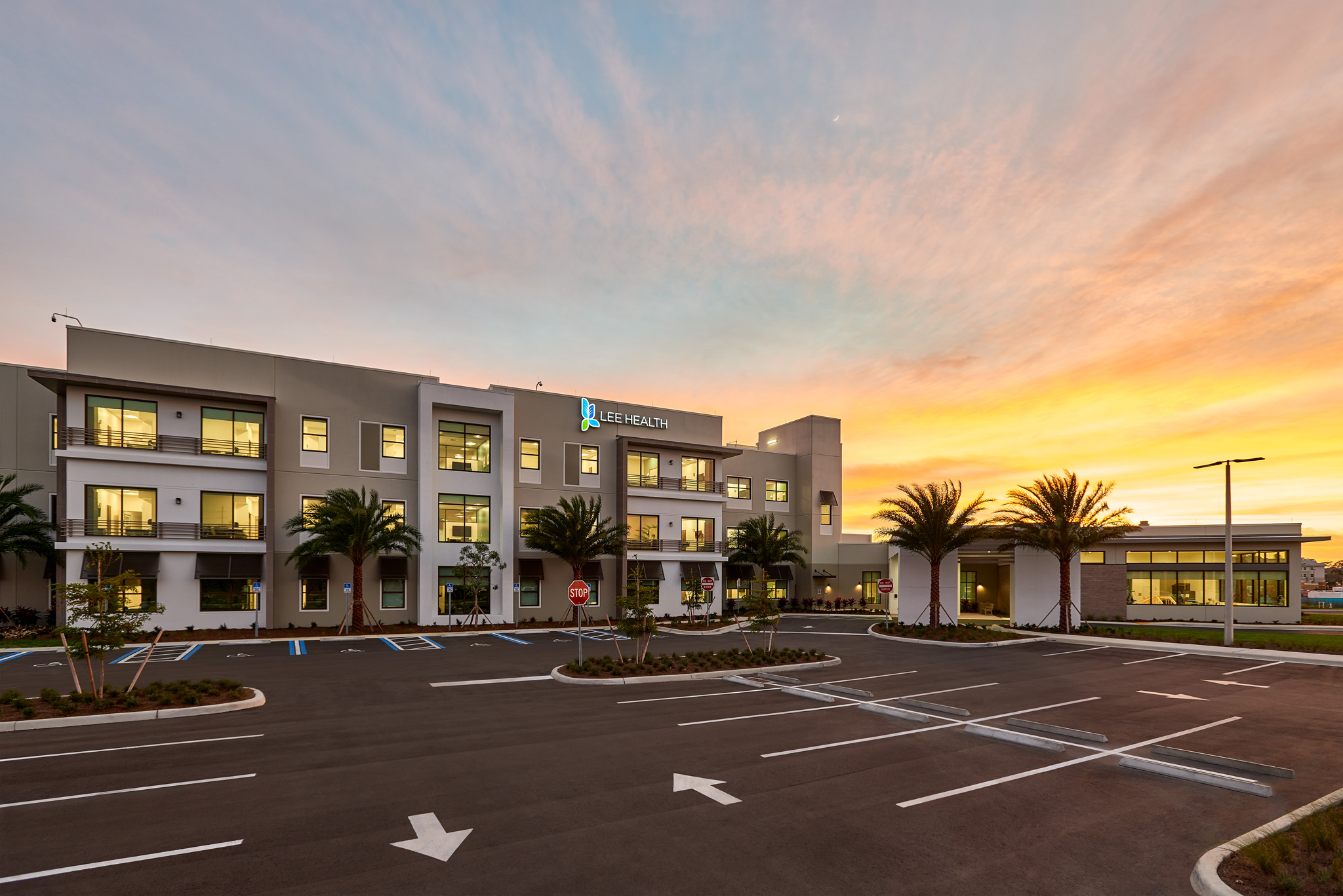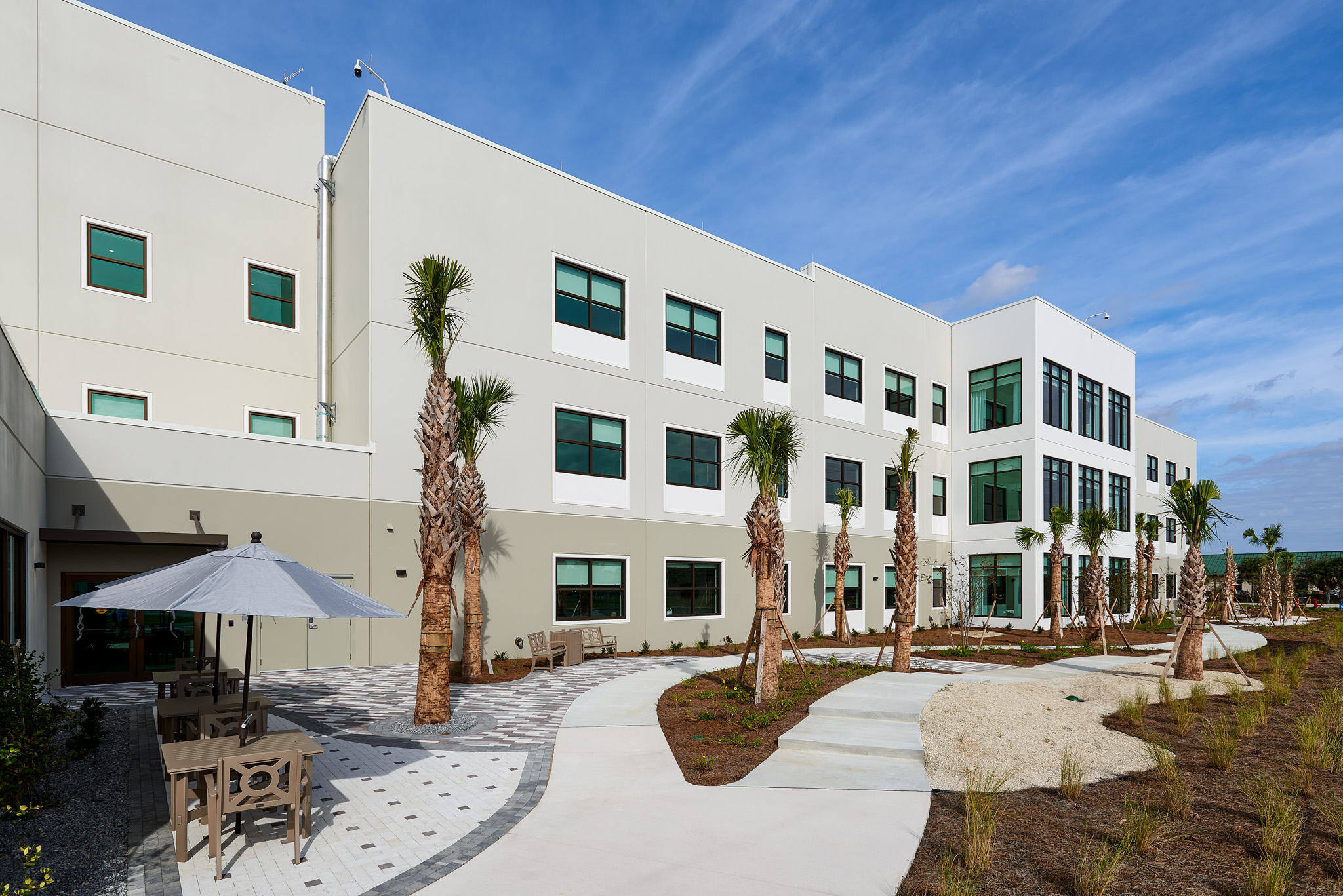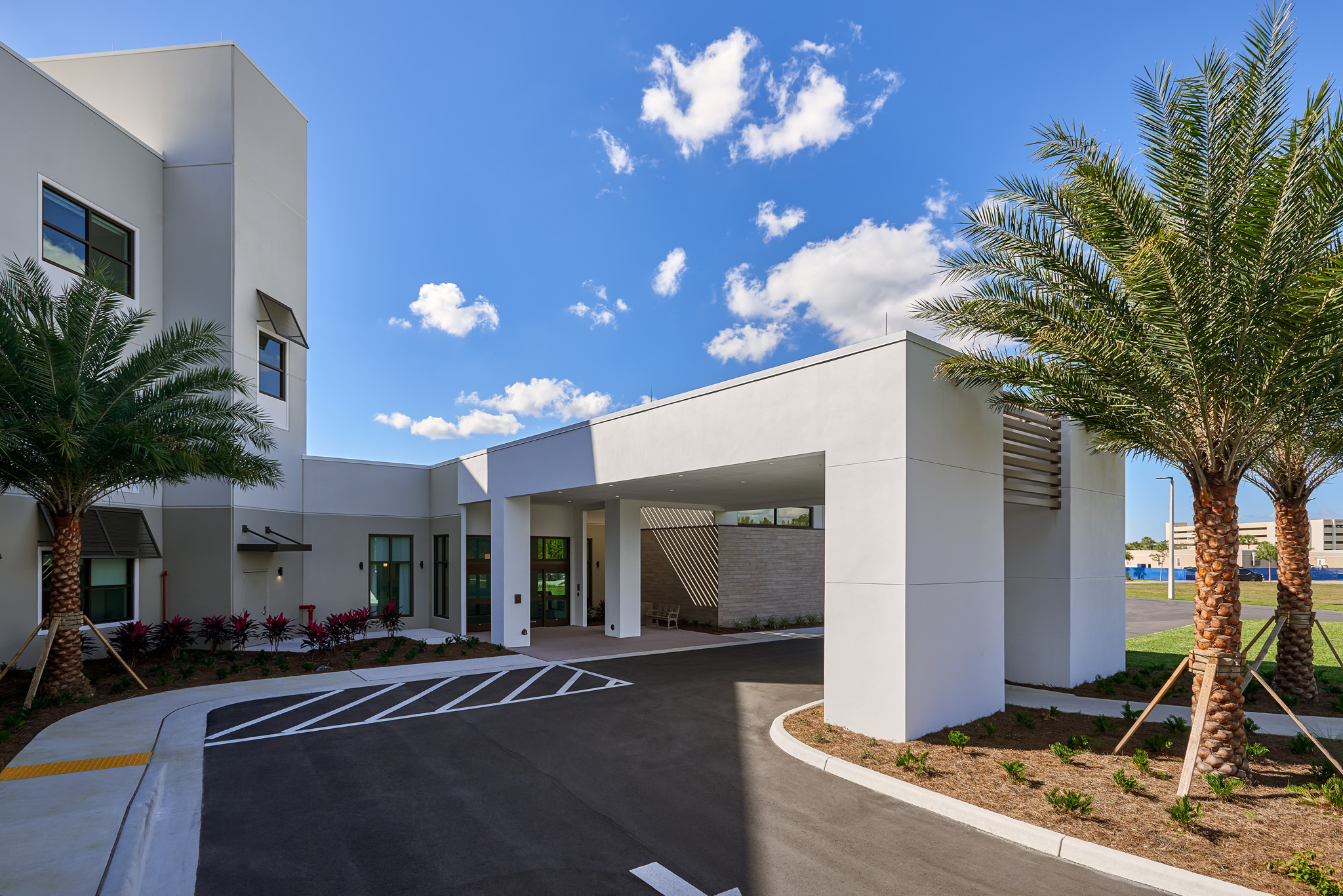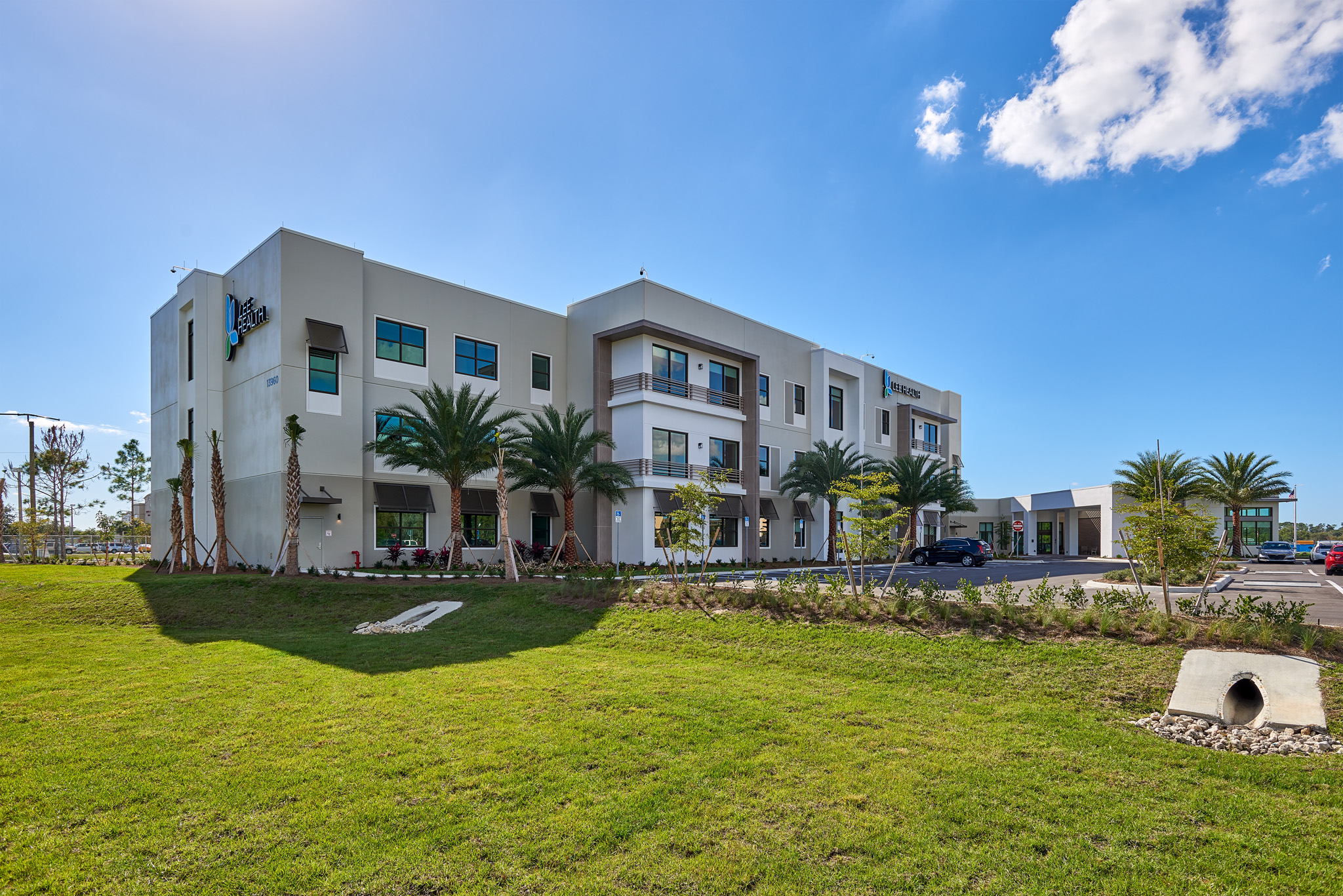 Gulf Coast Medical Center opened in March 2009 when Southwest Florida Regional Medical Center and Gulf Coast Hospital merged into a new, state-of-the-art hospital. GCMC wraps around the former Gulf Coast Hospital and consists of 436,000 square feet of new construction and 20,000 square feet of renovation to the former facility.
As the region continues to grow, the need for adequate and top-notch medical care conveniently located and accessible in Southwest Florida is paramount. In response to the need for increased medical services, plans for the Gulf Coast Medical Center campus include the addition of beds at the main campus, a new acute care skilled nursing unit and future plans for a new medical park campus.
As a leader in the engineering and land planning industry providing multi-disciplinary services, Morris-Depew Associates has been retained for the expansion-related projects. All four of its core disciplines – Civil Engineer, Land Planning, Landscape Architecture and Survey & Mapping – have been involved in the execution of the multi-layered projects for Gulf Coast Medical Center.
MAIN CAMPUS
Our design team consisting of Project Manager, Bill Morris, PE, LEED® AP, Planning Director, Tina Ekblad, MPA, AICP, LEED® AP, Director of Landscape Architecture, Michael Ekblad, PLA, and Director of Surveying, Mark Hatfield, PSM are currently working on the next expansion of the Gulf Coast Medical Center campus on a project team headed by HKS Architects and includes MEP Engineering firm WSP+CCRD and structural engineers with TRC Worldwide, along with construction manager Skanska-Gates, garage developer Finfrock, and Lee Health staff to develop the site design that efficiently utilizes the available space on the campus with an emphasis on ease of access and pedestrian safety.
The initial phase of the project that was completed in September 2016 was largely in preparation for the expansion of the facility by providing a place for Hospital Staff Parking during construction.  This phase authorized by Lee Health which focused on the staging of additional surface allowing for construction of the six-story 1,290 space parking garage to accommodate facility parking and allow for areas of the campus to stage construction to complete project build out.  At completion, the project will include adding three-stories to the existing patient towers accommodating an additional 268 beds expanding the facility capacity to 624 much needed beds and will radically increase the size of Emergency Room facilities to accommodate the Trauma Center relocation to this campus.
To facilitate this project Morris-Depew Associates has provided Land Use Planning services to change zoning entitlements that accommodate the bed expansion; Land Surveying combined with Site Design and Permitting that included upgrades in water and sewer capacity for the expanding needs of the facility, and Landscape and hardscape design to complement the site and building designs to develop park spaces for the Staff as well as Patients and their families.
Additional Project Aspects
►ACUTE CARE FACILITY
Realizing the need to provide post-acute services for patients needing short-term medical recovery and rehabilitation after their hospital stays, Lee Health recently unveiled a new 57,000-square-foot, acute care skilled nursing unit on the Gulf Coast Medical Center campus.
Developed by Aquila Healthcare Development, Lee Health is leasing the three story, 75-bed medical facility, which has been designed to embody a homelike atmosphere, inclusive of an open concept living room, kitchen, nurse station and 25-private patient beds with convenience access to the occupational and physical rooms.
Morris-Depew Associates secured approval for the Planned Development Amendment that allowed for the expansion project on the Gulf Coast Medical Center campus. Additionally, the firm provided surveying services during permitting and construction phases and provided landscape design and install services. Click here to learn more about the facility's landscape design.
► INTERMED PLANTATION
While construction of the skilled nursing unity facility occurs, the firm is also facilitating a Planned Development Amendment for the campus, which will allow for the incorporation of another five acres for medical use. Future plans include permitting 100,000 square feet for medical use and 15,000 square feet for retail/commercial use, along with a centrally located parking structure to support the mixed-use development.
Site work included stormwater management and utility design, Southwest Florida Water Management District permitting approval and permit approvals from Lee County for service connections. The skilled nursing facility is scheduled to open in January 2019 as phase 1 of the project.
Related Services
Civil Engineering
Site & Utility Design
Land Planning
Site Permitting
Landscape Design

Survey & Mapping

Construction Staking
Professional Construction Related Services