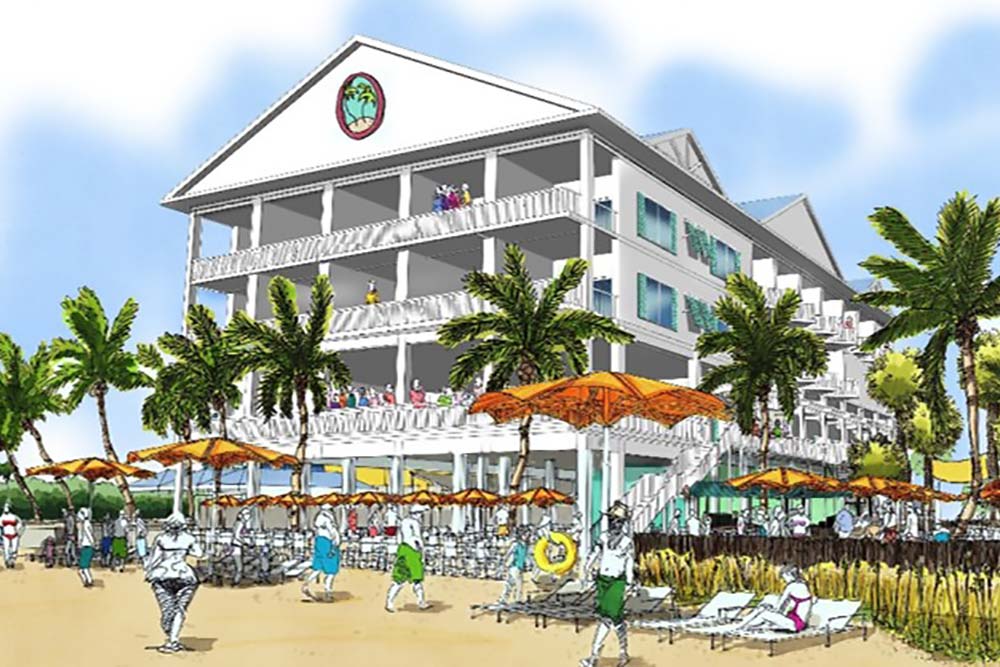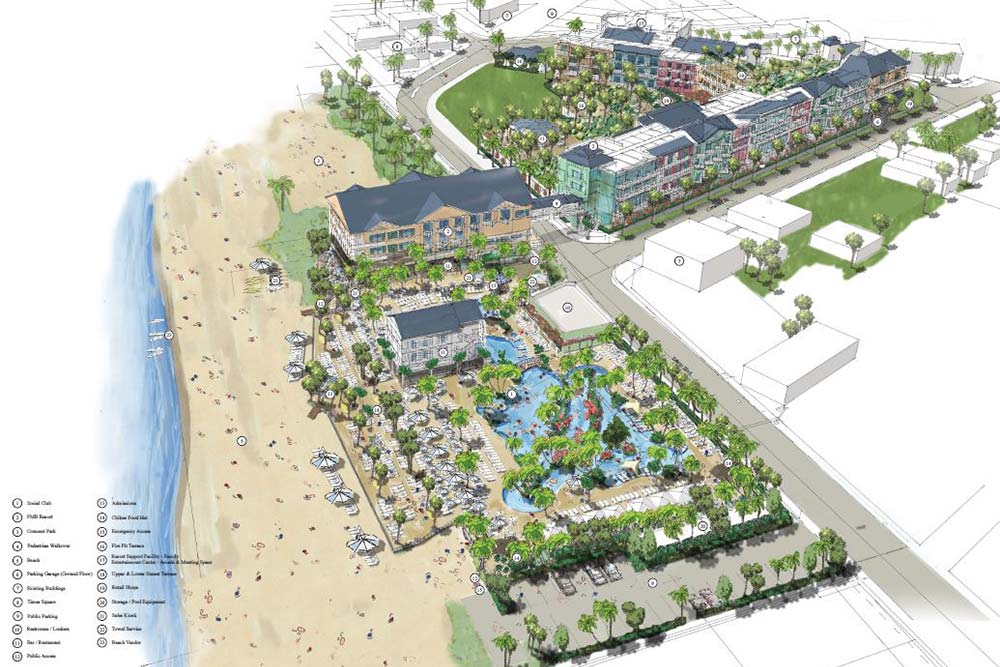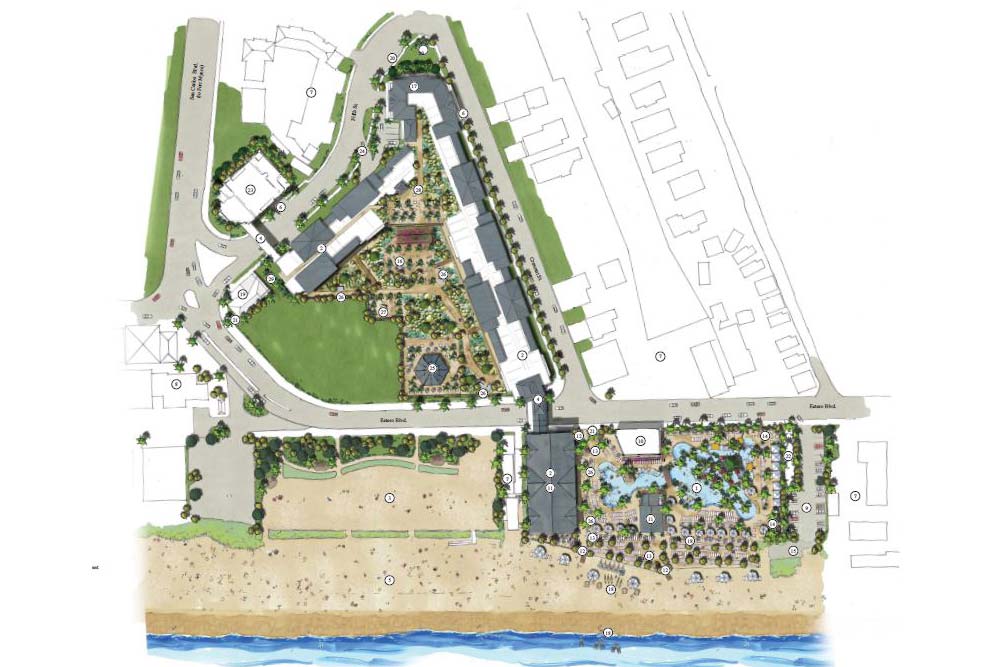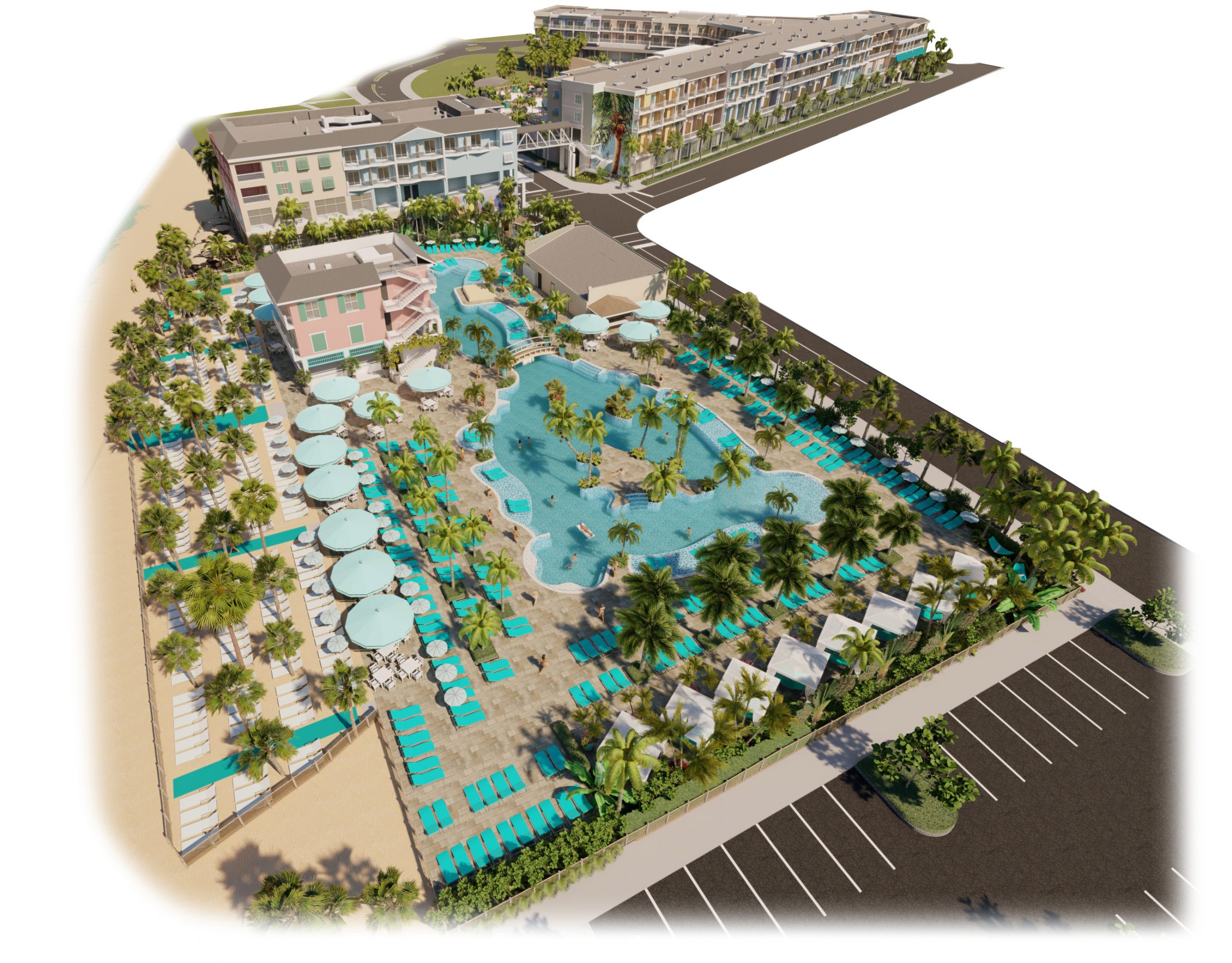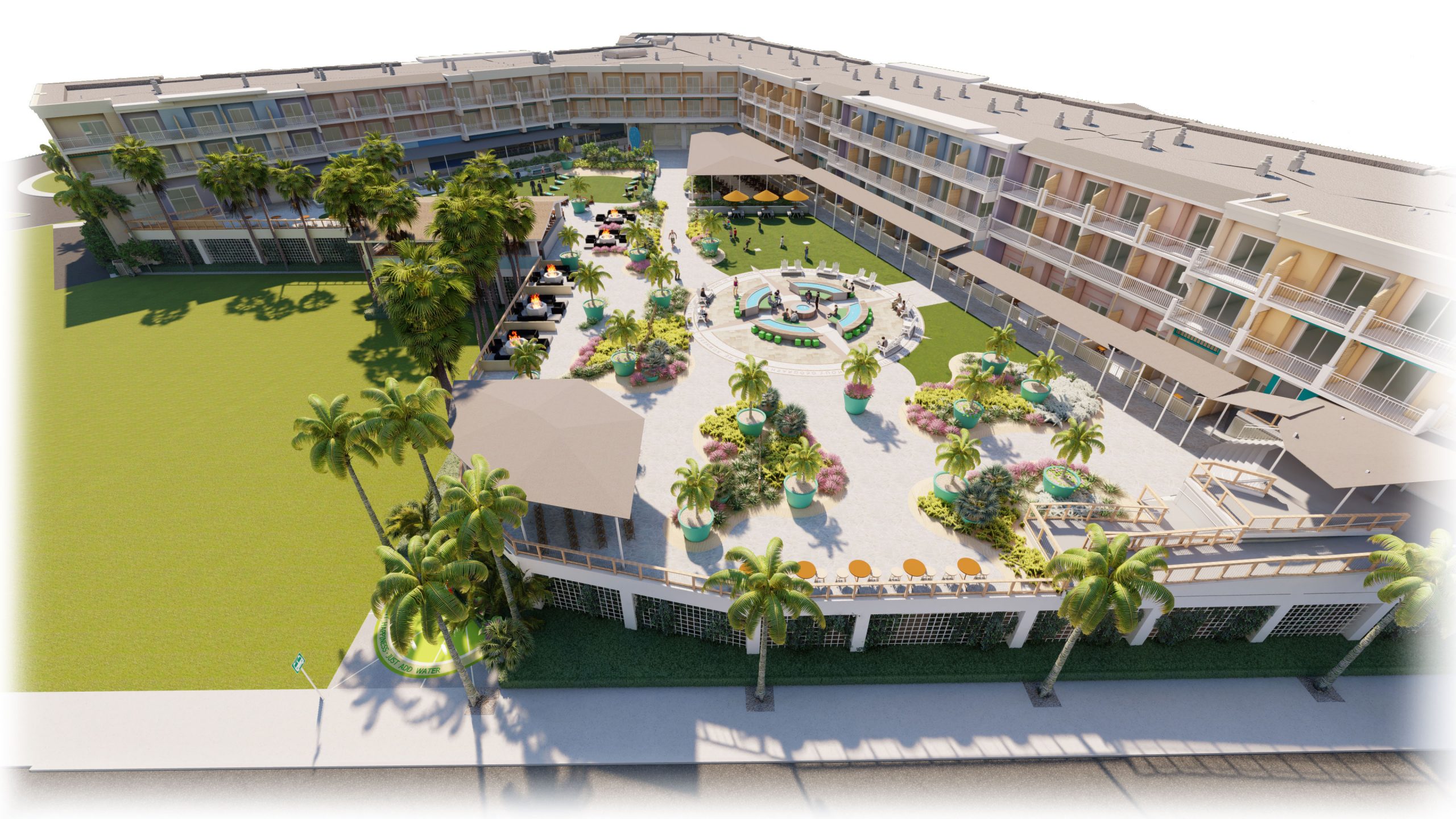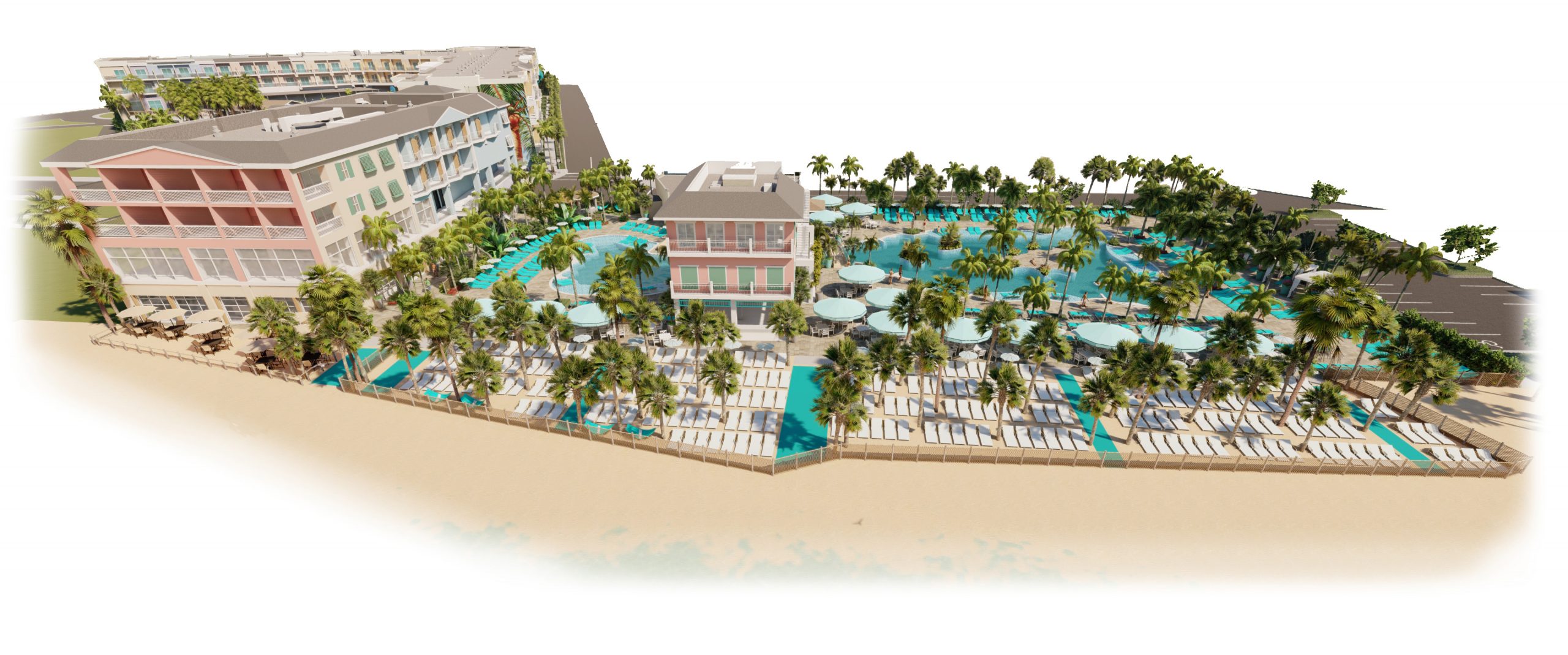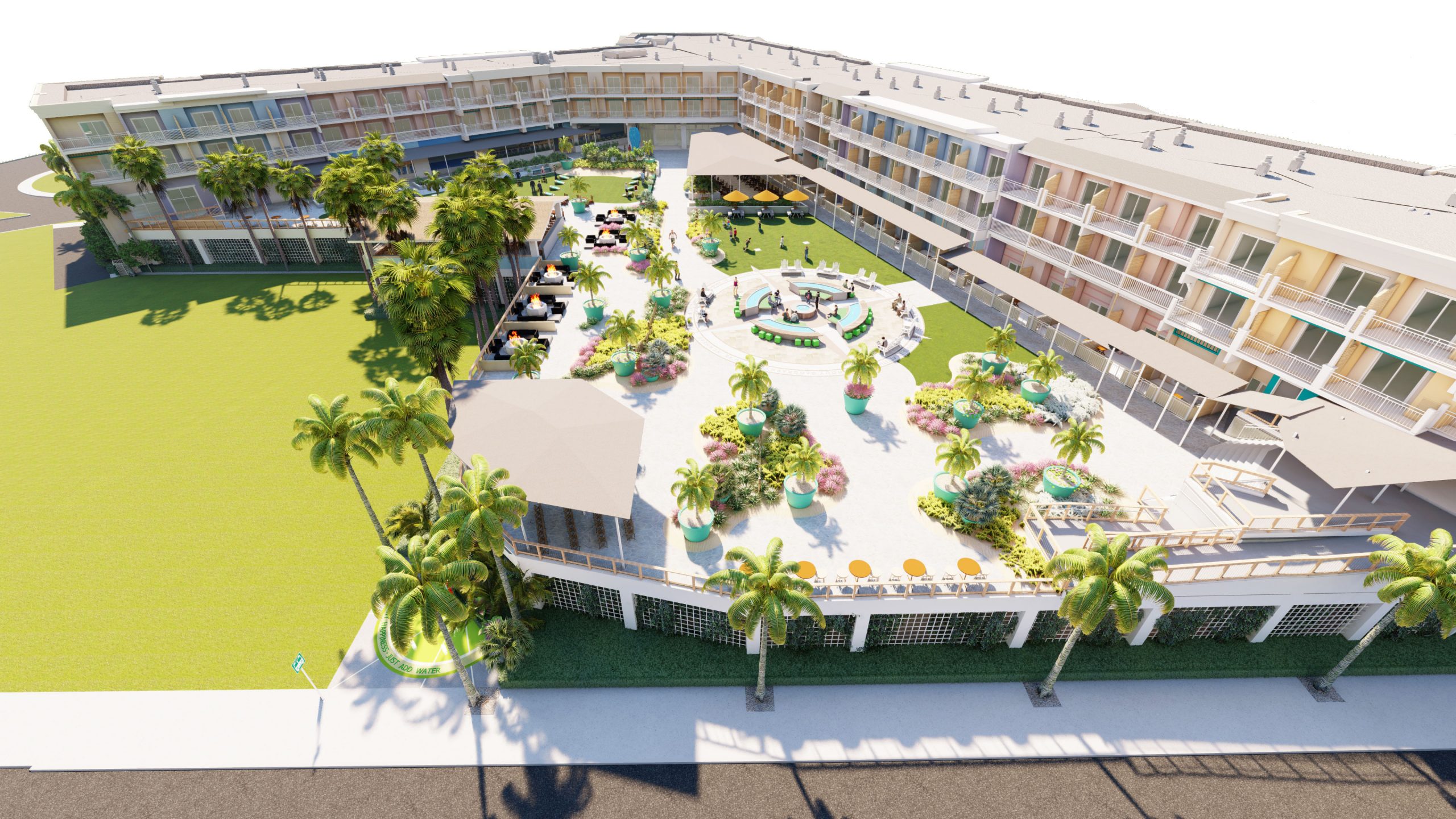 In 2015, Morris-Depew Associates was brought on to help lead design and land use planning efforts for TPI Hospitality's newest endeavor on Fort Myers Beach. TPI Hospitality purchased numerous contiguous parcels at the center of Downtown Fort Myers Beach with the goal of bringing to life a new redevelopment project that would include several beachfront resorts, new food and beverage venues, retail space and multiple beach access points.
After more than four years of coordination with the Town of Fort Myers Beach, residents, business owners and community organizations, a historical redevelopment project was approved within the Town of Fort Myers Beach at the base of the Matanzas Pass Bridge. The project will consist of a 254-room Jimmy Buffet inspired resort, a full-service restaurant, and beach club. The approved development also includes the donation of the parcel at the intersection of Fifth Street and San Carlos Boulevard, a 5-foot pedestrian access easement between Estero Boulevard and the Gulf of Mexico as well as a public parking lot with pedestrian access on the South side of Estero Boulevard.
Morris-Depew Associates provided a full suite of services to TPI Hospitality, with preliminary work including survey services to support the initial acquisition of the parcels that make up the 5-acre project.
The last hurdle for the Margaritaville Resort development project was reached on Sept. 11, 2019 when the 20th Circuit Court ruled in favor of TPI Hospitality and the town of Fort Myers Beach to proceed with construction. 
We're thankful to have been a part of the process and look forward to its positive impact for the Town of Fort Myers Beach