Bay Harbour Marina Village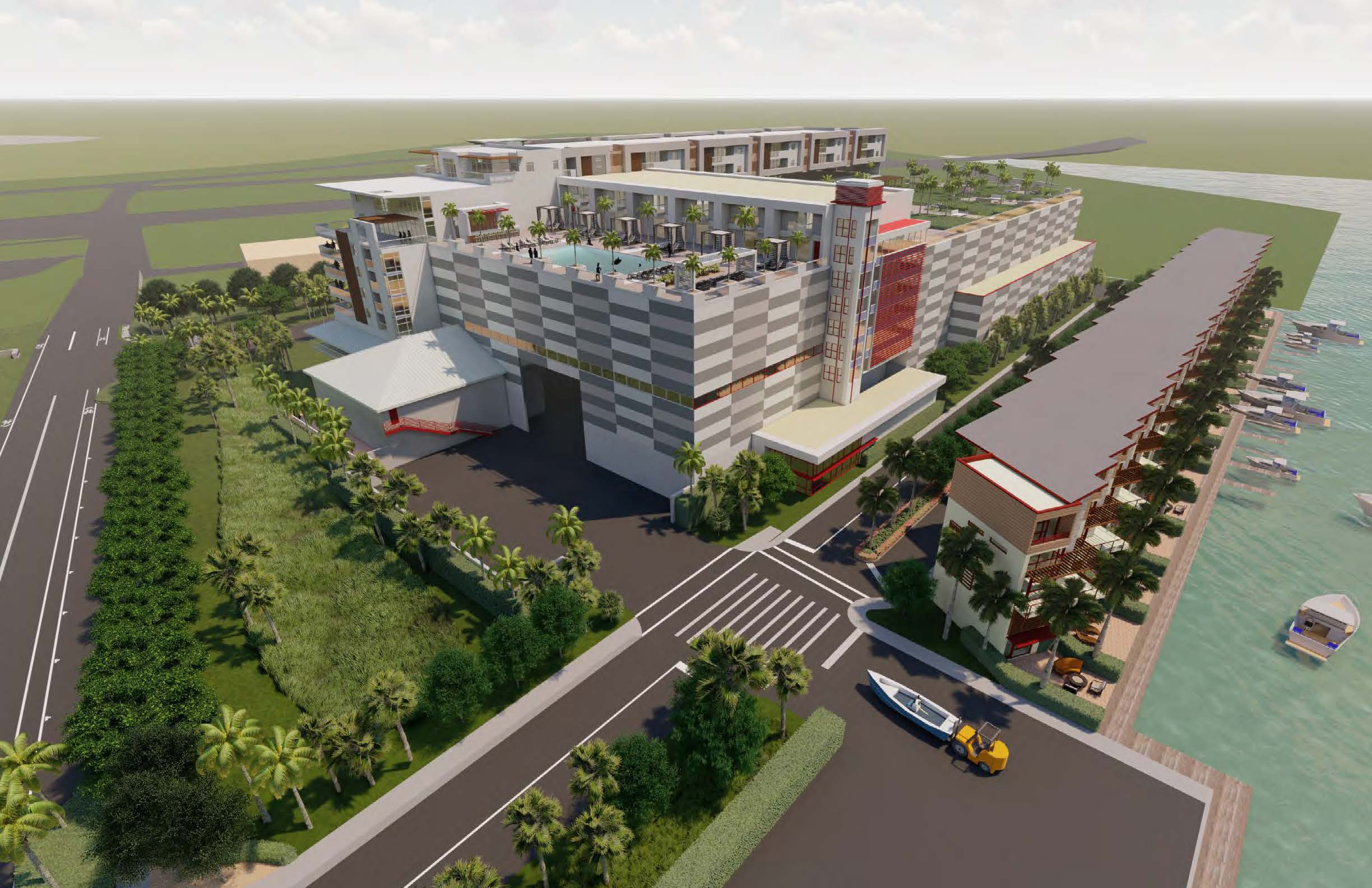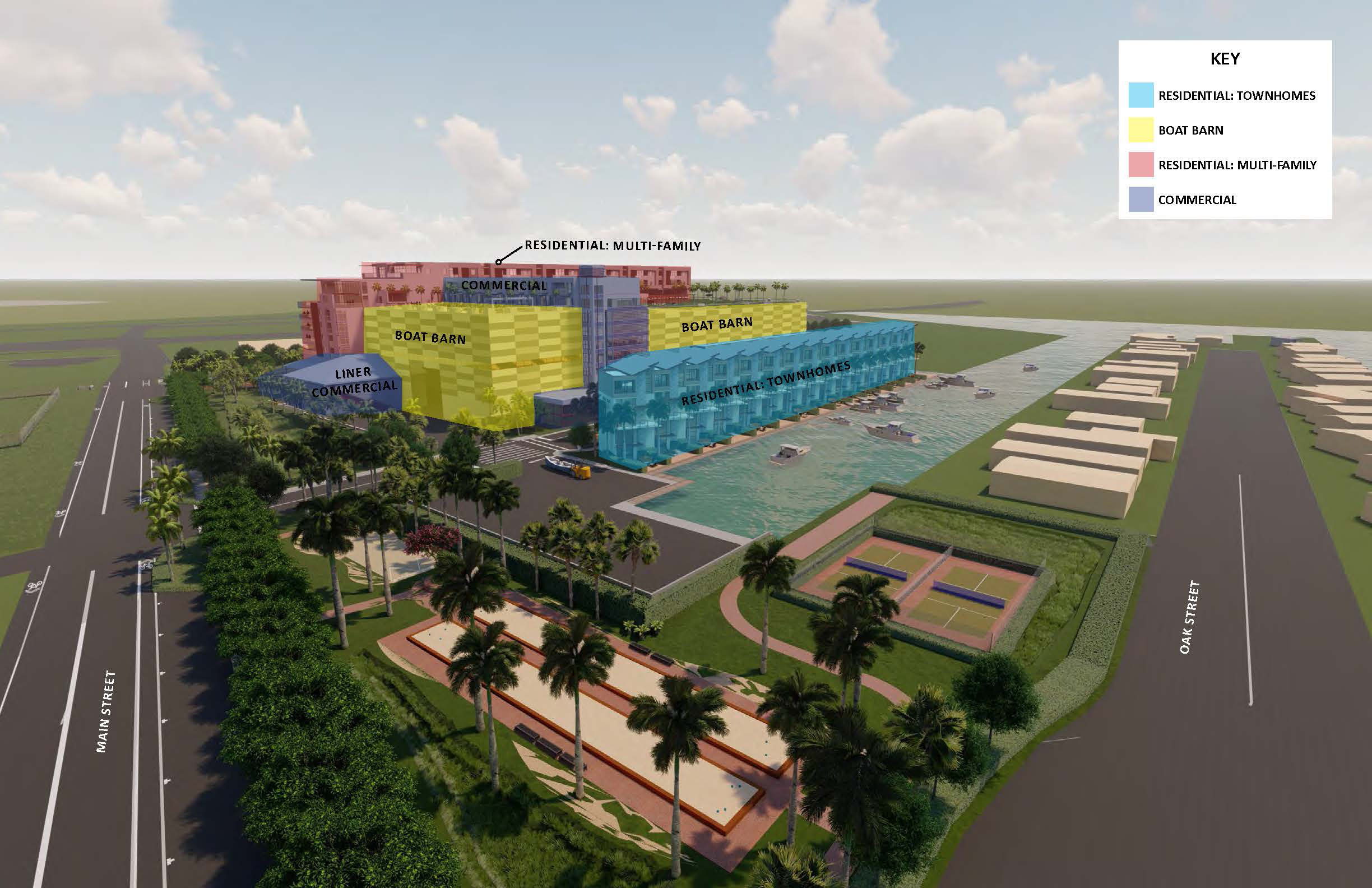 San Carlos Island will make way for a new destination resort that will transform a vacant parcel into a vibrant neighborhood that will enhance economic activity, provide jobs, spur tourism and improve property values. The Bay Harbour Marina Village was recently approved by the Lee Board of County Commissioners. The project will include 75 residential units and a 40,000-square-foot "civic space" to be used by the residents of San Carol Island. The complex will also include more than 300 boat slips and 30,000 square feet of retail and office space.
The approval followed extensive outreach and presentations by the MDA team working in concert with County staff to address concerns to density, height, increased setbacks and parking.
A significant break in the project resulted from a dynamic 3D modeling presentation developed by the MDA Planning and Landscape Architecture teams. The 3D model was able to visually illustrate the proposed architectural features of the building, including views and streetscapes along the main street.
The project is expected to lead the way to redevelop San Carlos Island and San Carlos Boulevard, a gateway to Fort Myers Beach that features a corridor of tired buildings.
Fort Myers Beach real estate agent Paula Kiker was among neighboring businesses and residents supporting the project, noting "This will breathe new life to the area, creating a new economic engine that is so needed."