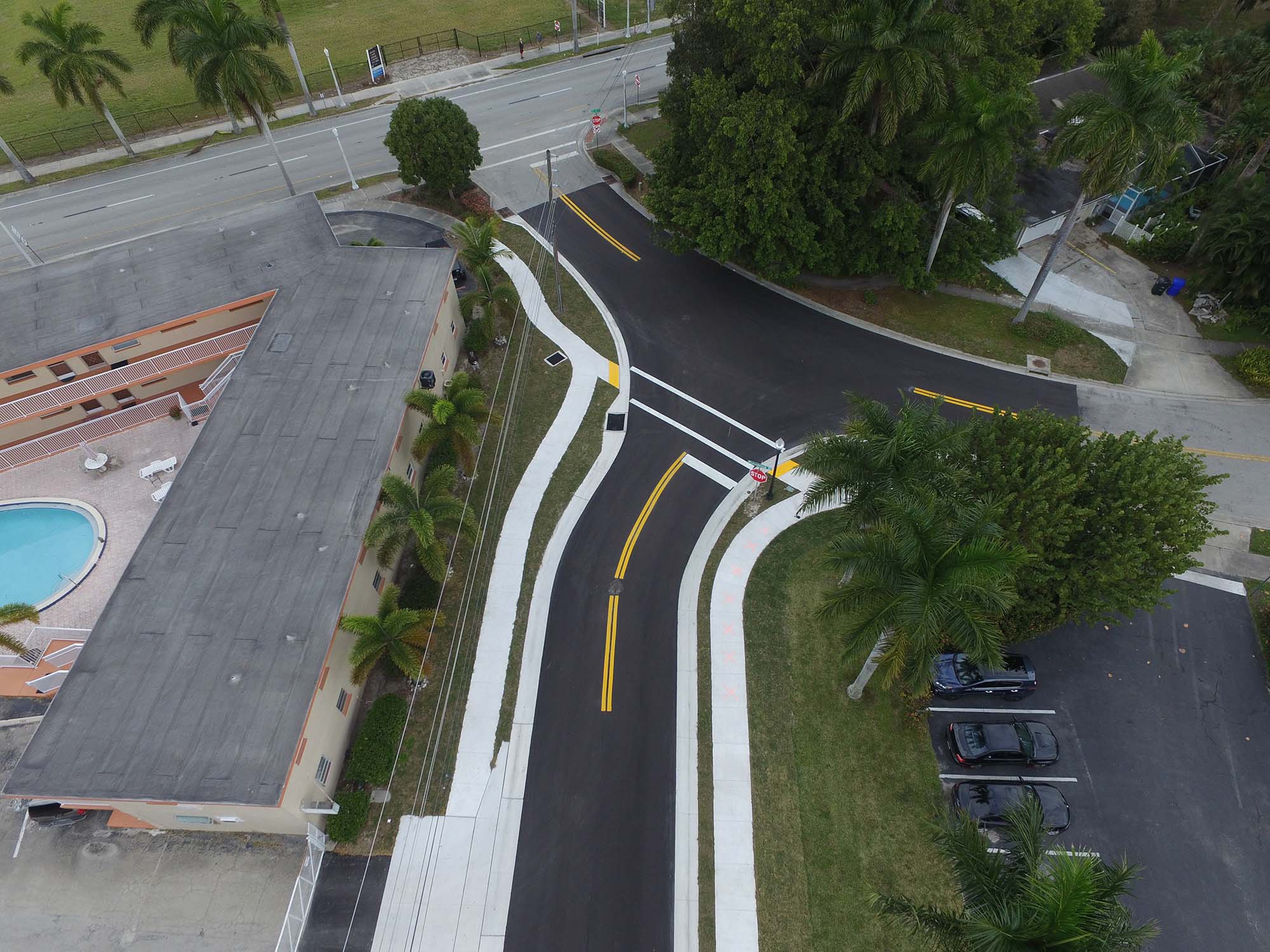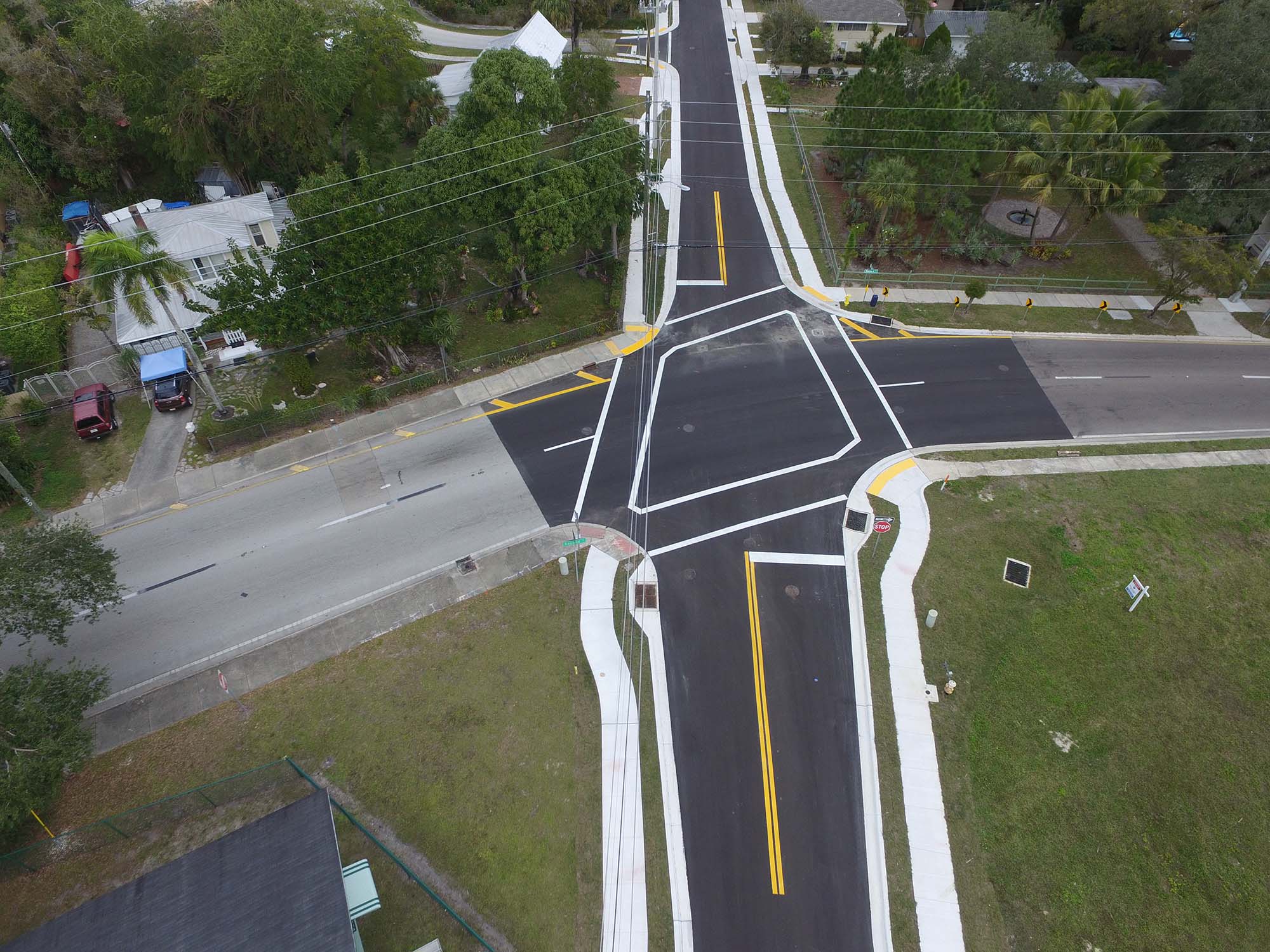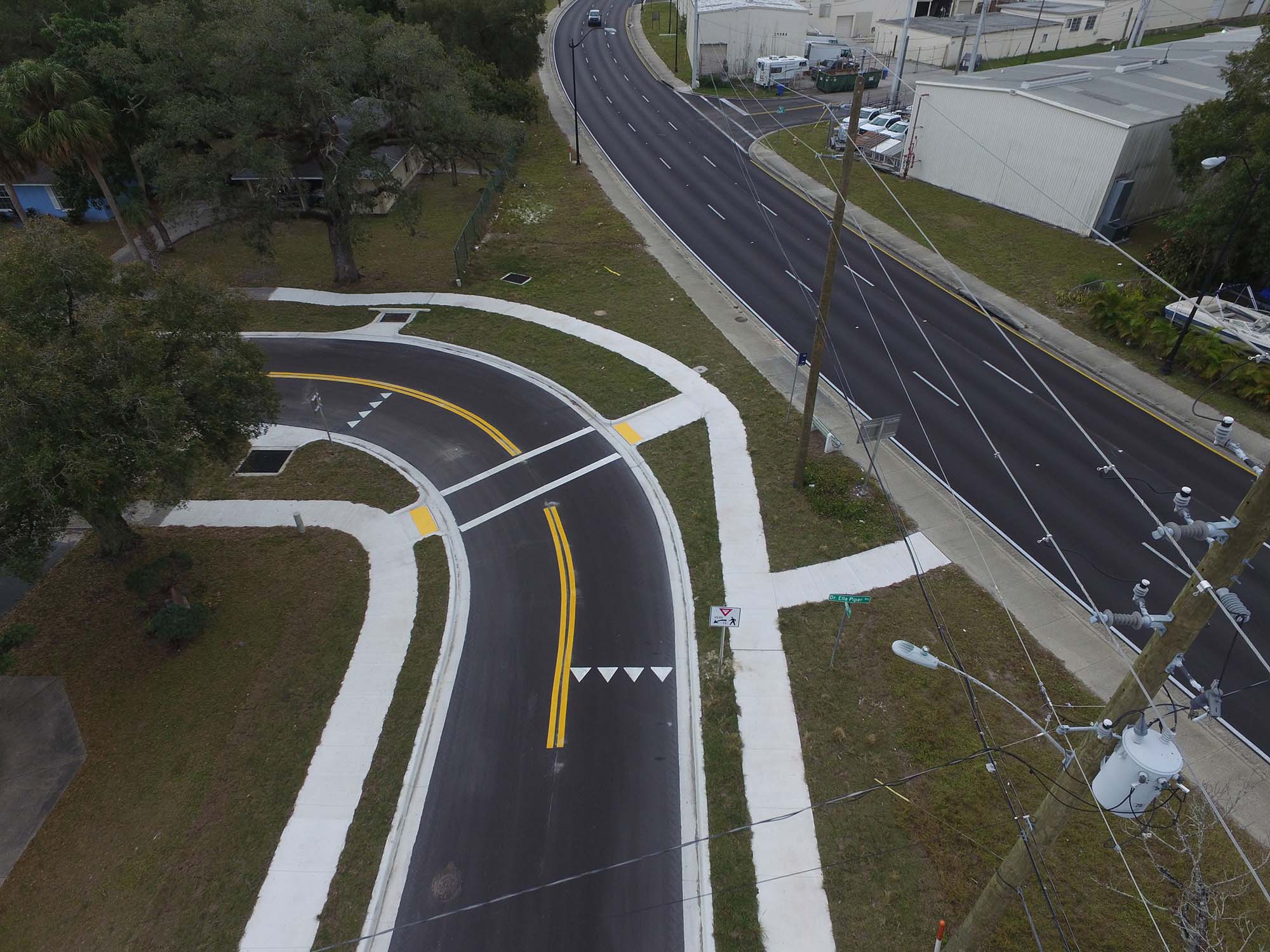 Morris-Depew and Associates has completed engineering services along Evans Avenue.
As part of the City of Fort Myers' Capital Improvement Program, Evans Avenue recently underwent extensive roadway enhancements to improve mobility, function and access to support travel in and around Downtown Fort Myers. The MDA team led redesign efforts for an older part of the street as well as provided engineering services to support roadway improvements, including replacing utilities, water and sewer lines connecting to nearby residences.
The survey department also helped establish boundaries and construction staking for the 1/4-mile road improvement project. The firm provided construction-related services during the build out, which was recently completed by Stevens Construction.
The project team was led by Chairman and Director of Engineering of Morris-Depew Associates, Bill Morris, with Mark Howell, P.E. serving as the Engineer of Record.