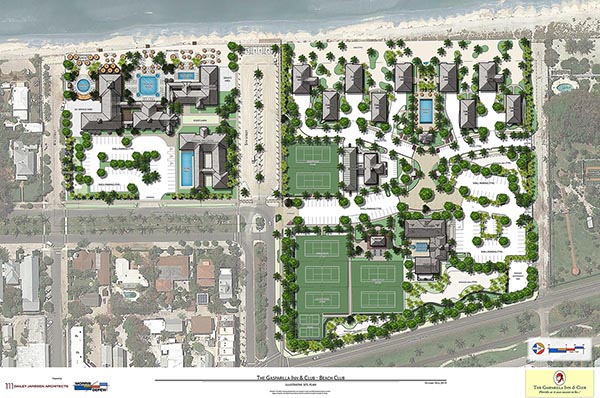 Gasparilla Inn is one of the longest-running resort hotels in Florida. They've weathered numerous storms and financial crisis in their 106-year history, and have remained steadfast in creating a place long recognized for their commitment to nature, pristine amenities, and a premier visitor experience.
In 2015, MDA was tapped to assist with the development of an expansion of the Beach Club that currently sits adjacent to the existing Inn. If you've been to the Island recently, you see construction is underway. More recently, the firm partnered with the resort to lead Redevelopment Plans for the renovation of the Beach Club and redevelopment of the site for what's considered Phase 2. The plans were presented by Tina Ekblad, Planning Director and Partner at MDA, and approved and supported by County staff and the Boca Grande Historic Preservation Board. The enhancements to the existing Beach Club focus on several key features, including more accessible open areas, repurposing existing interior spaces for meeting rooms, improving parking and landscaping, building enhancements and more. Other notable additions include three new swimming pools, private beach access locations, an internal sidewalk and lawn. The MDA team has worked to ensure all improvements will blend with the current aesthetic of the recognized hotel to preserve the historic feel of the property.
Land Planning, Survey, Engineering and Landscape Architecture departments all contributed to the project. Each department set forth plans that helped establish land uses, zoning, and visual concepts that helped support the vision for the project.