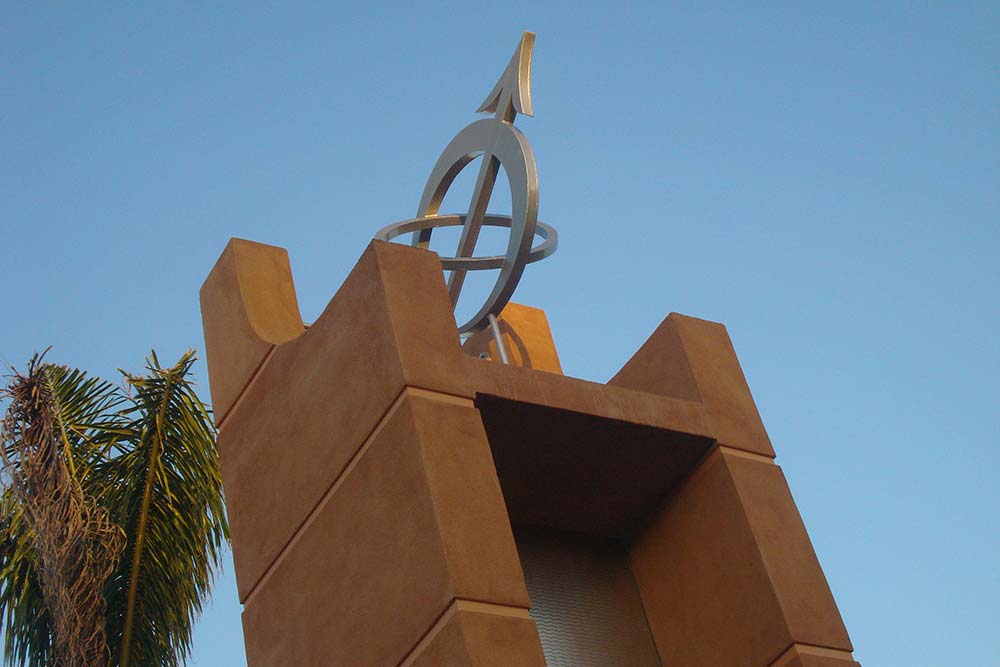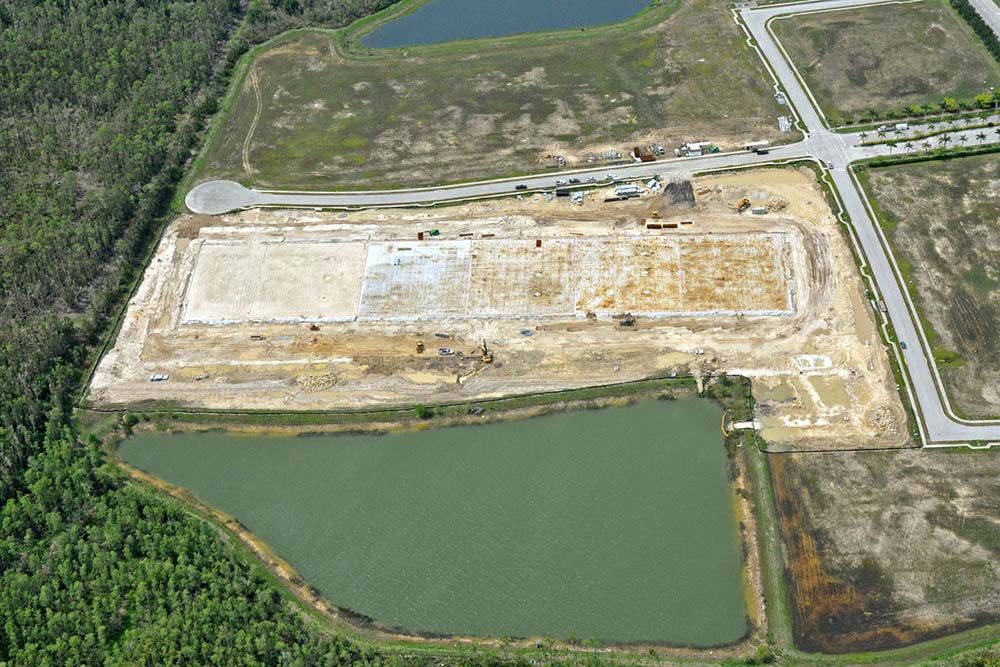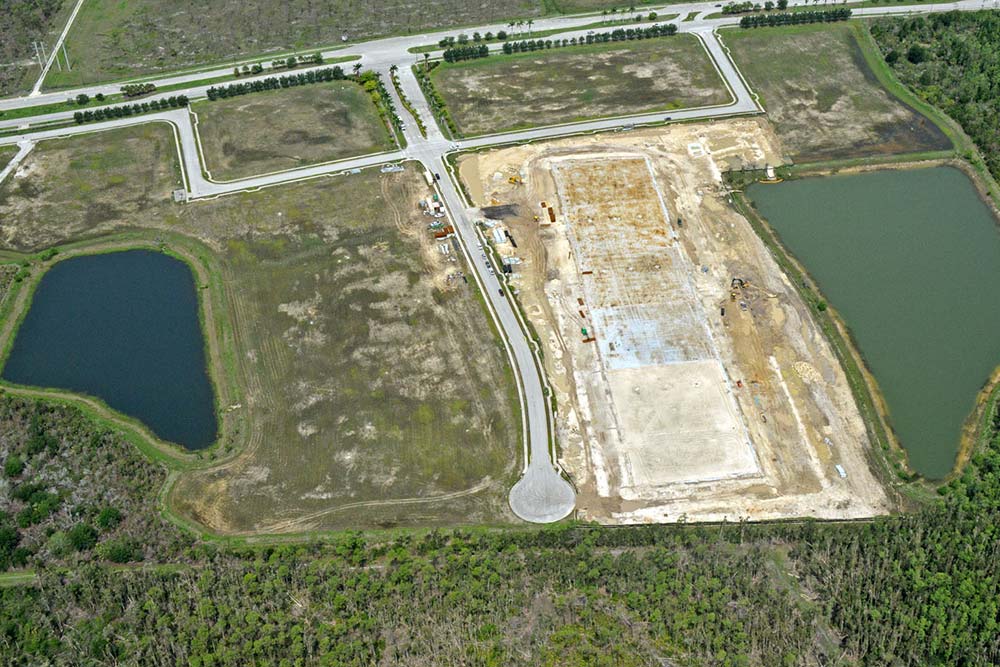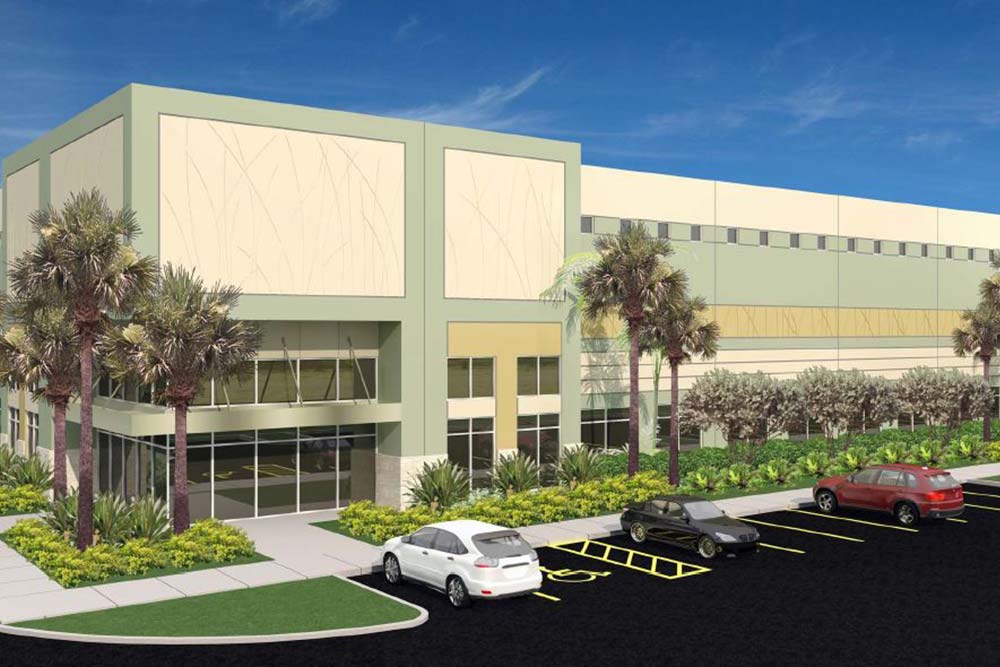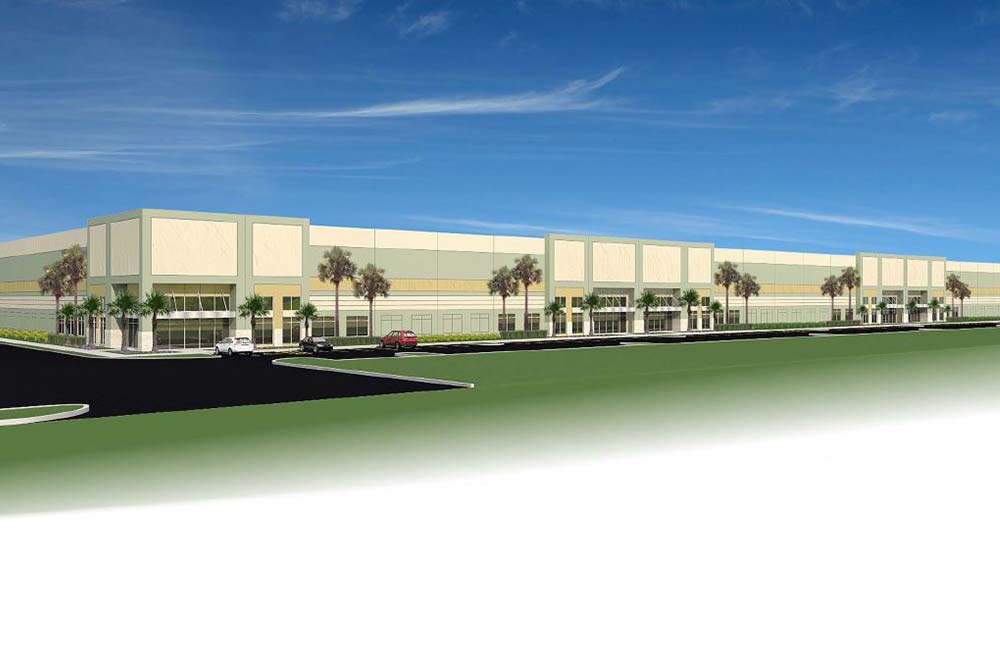 Developed by Knott Realty, the 200,000-square-foot warehouse and distribution facility located on 15 acres at 10400 Meridian Center Parkway in Fort Myers will be equipped with 32-foot ceilings, multiple drive-in and loading dock doors and parking accommodations for more than 350 vehicles. This is the first facility to be constructed within the Meridian Center Commercial Industrial project – a 90-acre subdivision that includes roads, utilities and surface water management, which was also designed and permitted by Morris-Depew Associates in 2002.
Project Summary
Morris-Depew Associates worked closely with Knott Realty to provide civil engineering, land planning, site design, landscape architecture and land surveying and mapping services.
Survey and mapping services performed included boundary and topography surveys to identify borders and collect data about the elevations and features of the land to ensure a structurally sound building on the property.
As part of the land planning work, parcels on the property were rezoned from agricultural to MPD. Additional rezoning efforts were coordinated for other parcels of the property to support additional space for industrial use.
The team also provided infrastructure zoning and permitting services to ensure approved commercial usage as well as constructing staking and platting to ensure site dimensions and correct positioning for the new structures on the property.
Construction is currently underway of the first building in the Meridian Center.
Related Services
Civil Engineering
Site Development and Permitting
Site Design
Survey & Mapping
Construction Staking