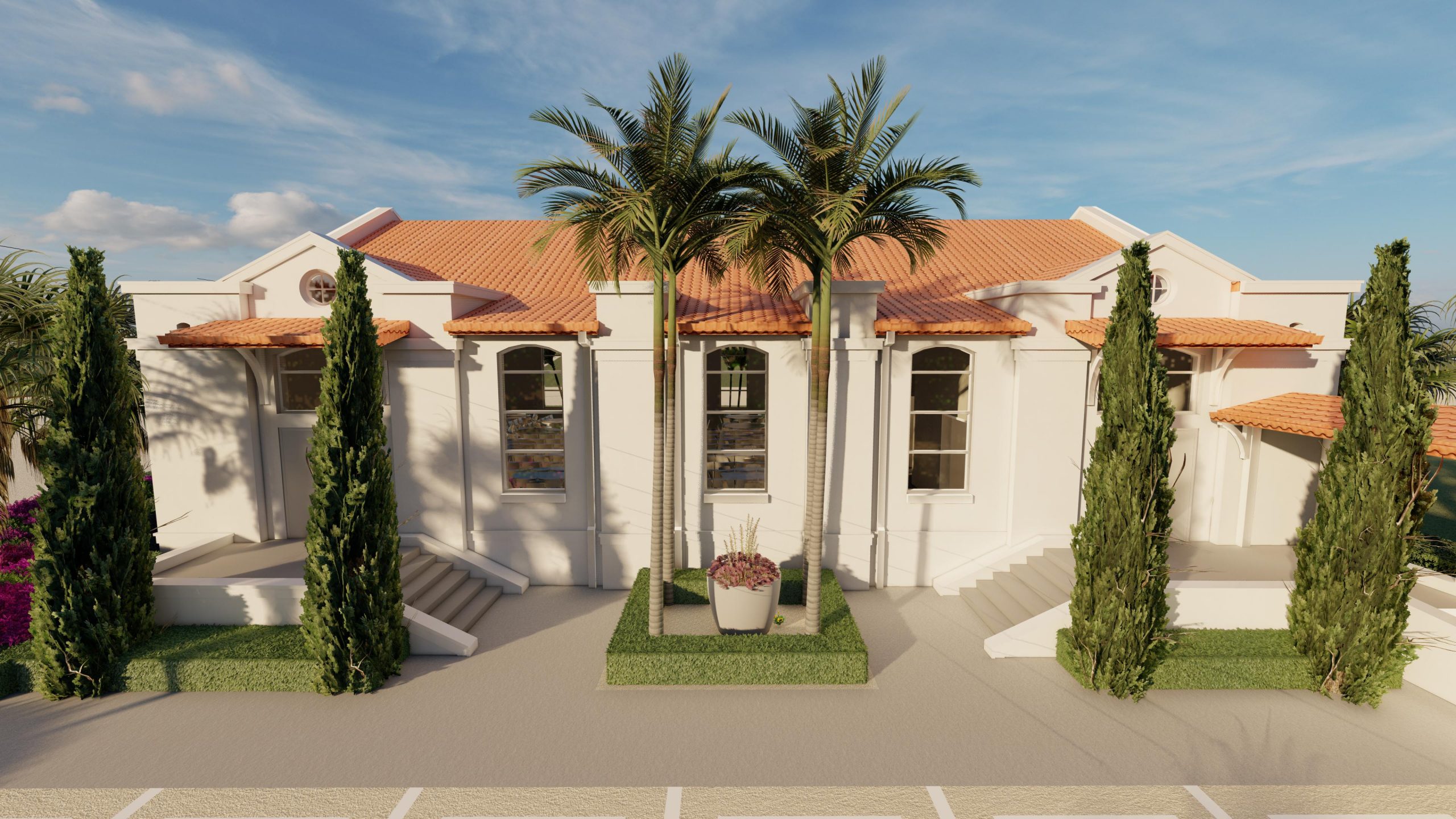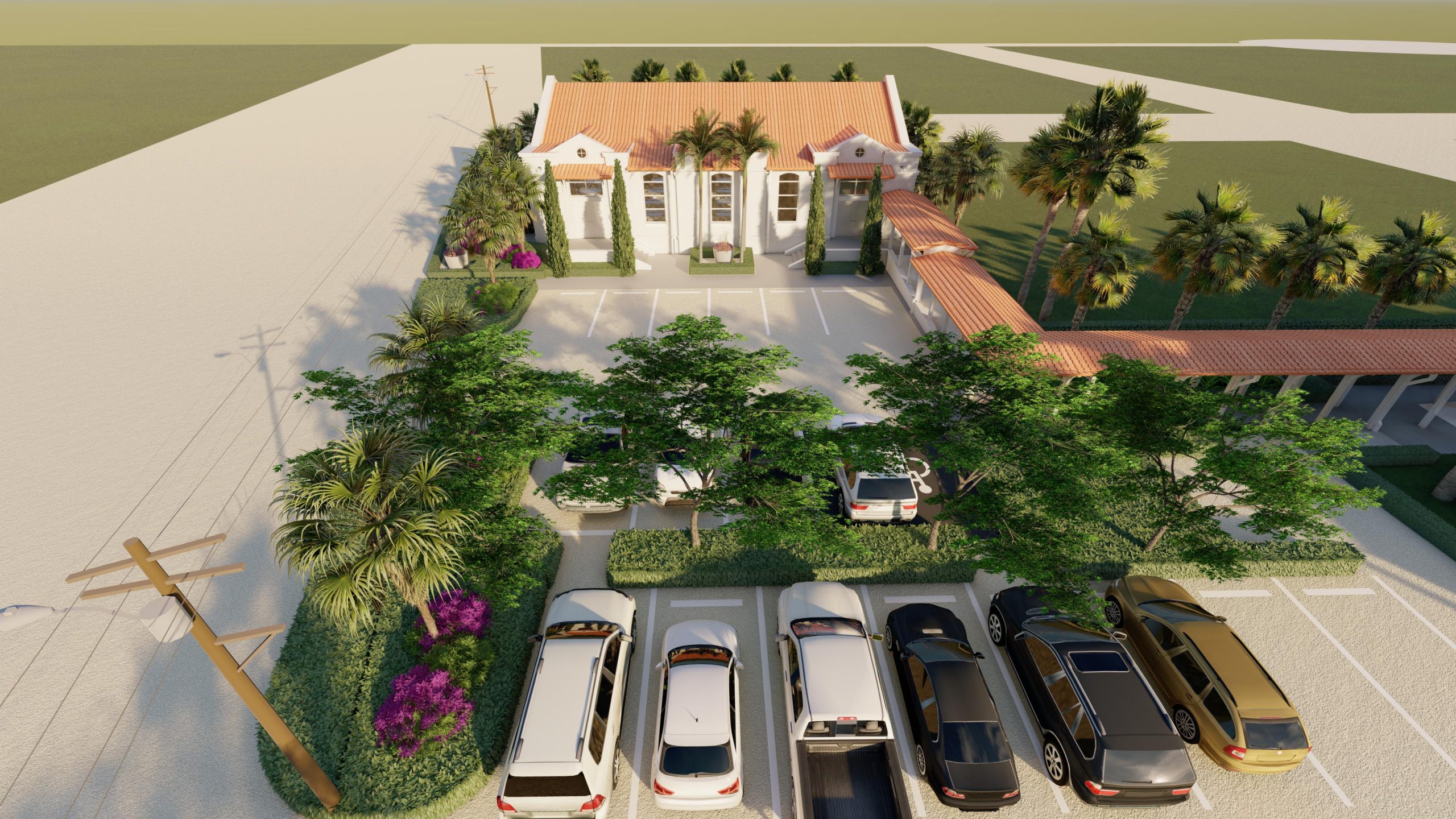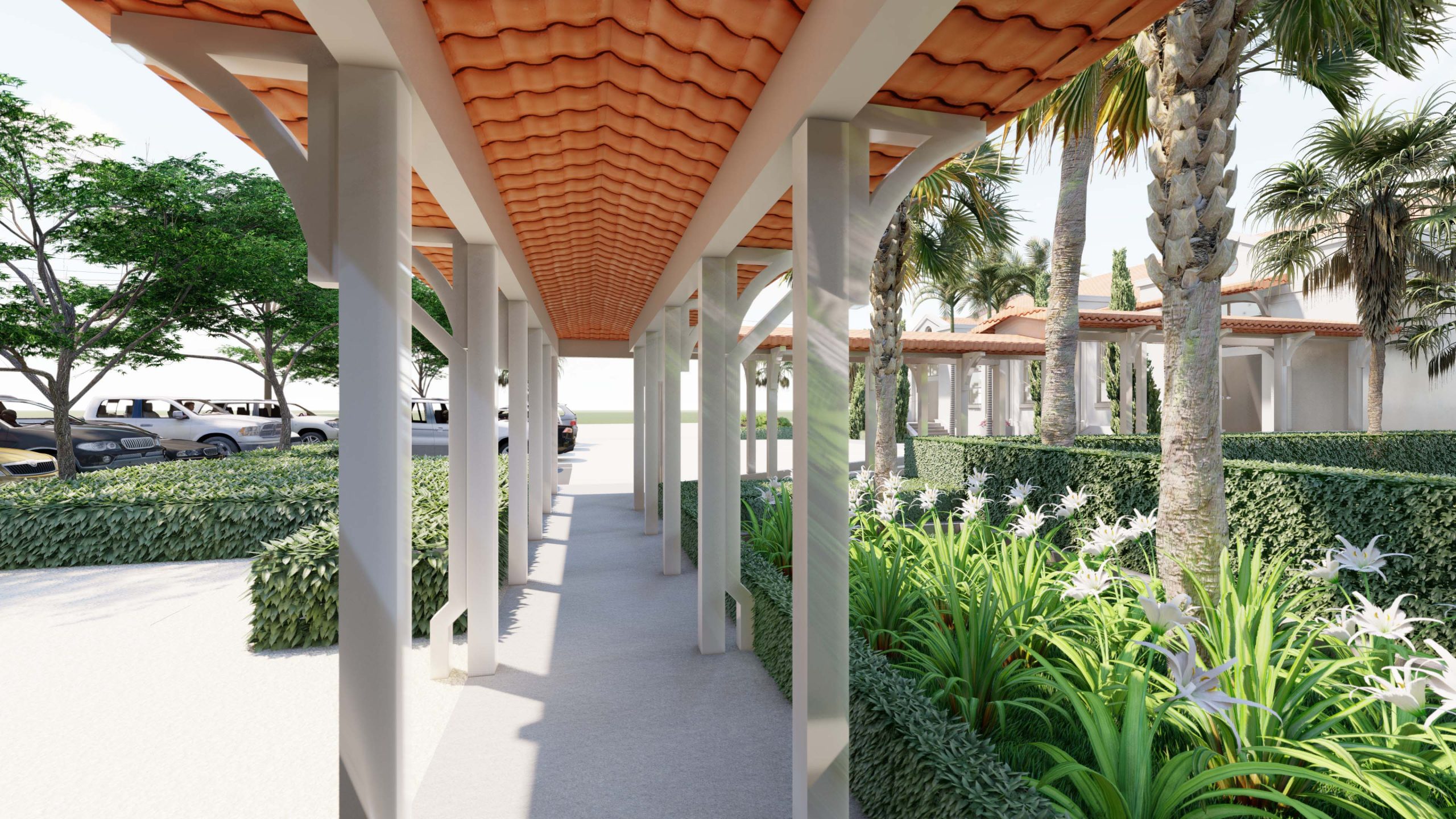 Our Lady of Mercy Catholic Church on Boca Grande island will be adding a new 3,642-Square-foot Parish Hall and covered walkway connecting to the existing church building on site. This project presented some unique challenges related to its location in the Boca Grande historic district as well as the conversion of a single-family parcel into the supporting new Parish hall.
The project's building architecture and landscape architecture focused on enhancing the historical elements already located on the site, by paying homage to the Old Spanish Mission architecture and landscape elements of the original 1950's church. The new formal gardens fronting West Railroad Avenue and parking lot reinforce the classical design language by paying tribute to historical European gardens using symmetrical low hedges laid out in formal shapes.
The Morris-Depew Team with Plunkett Raysich Architects were able to successfully navigate numerous layers of permitting to expand the existing church campus and establish a charming Parish hall for the Church's growing base of parishioners. The Morris-Depew project team was led by Tina M. Ekblad, MPA, AICP, LEED AP on Planning, Bill Morris, PE, LEED ® AP on Civil Engineering and Michael Ekblad, PLA on Landscape Architecture. Additional team members included Principle Planner Heather Urwiller, AICP, CFM, Design Engineer Kyle Knight, EI, and 3D Modeling and Landscape Design by Taylor Maggiorani. The Team was recently recognized with a Summit Award at the 2020 Lee BIA Industry Awards for Best Commercial Non-Built Design Project.