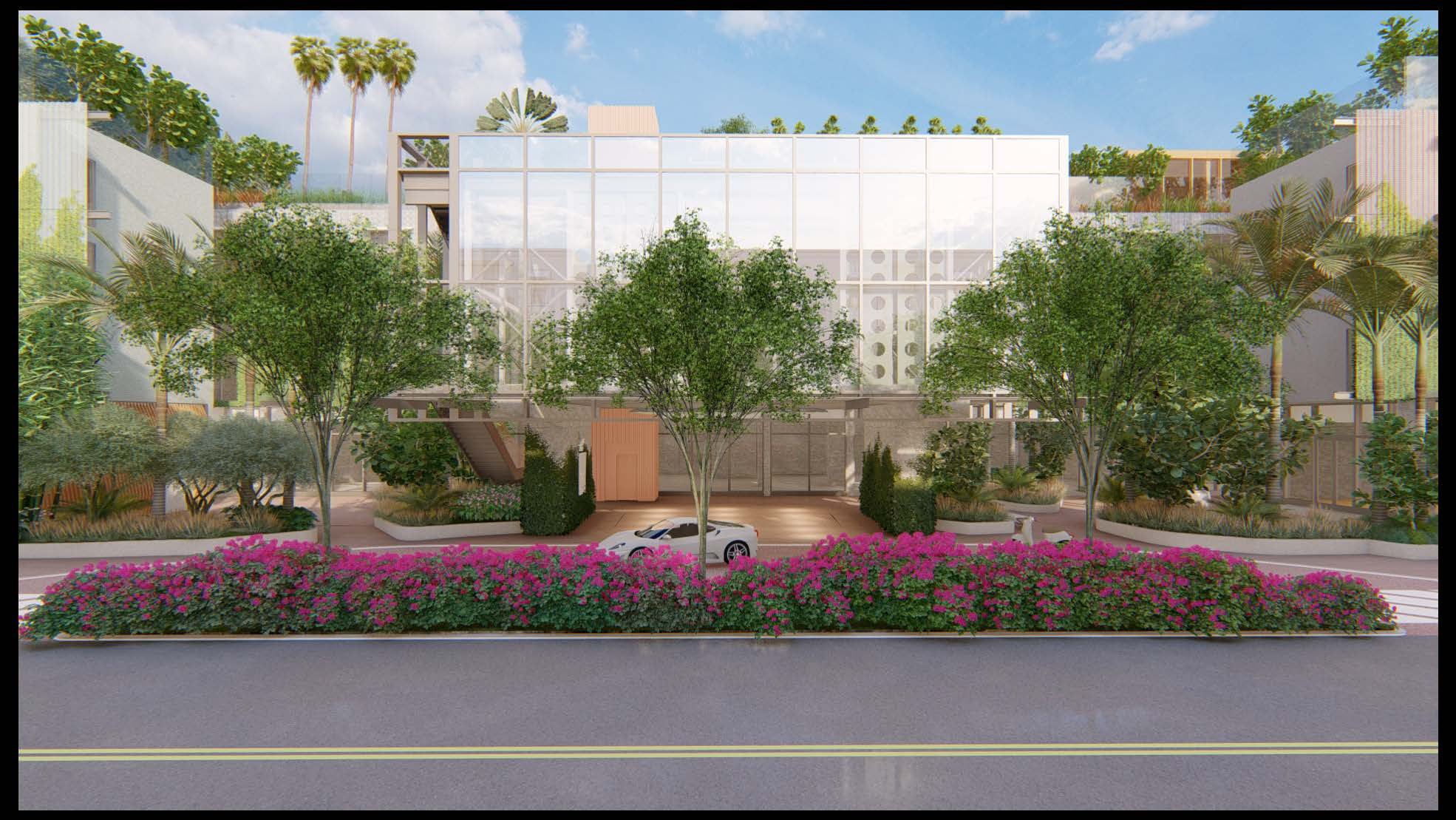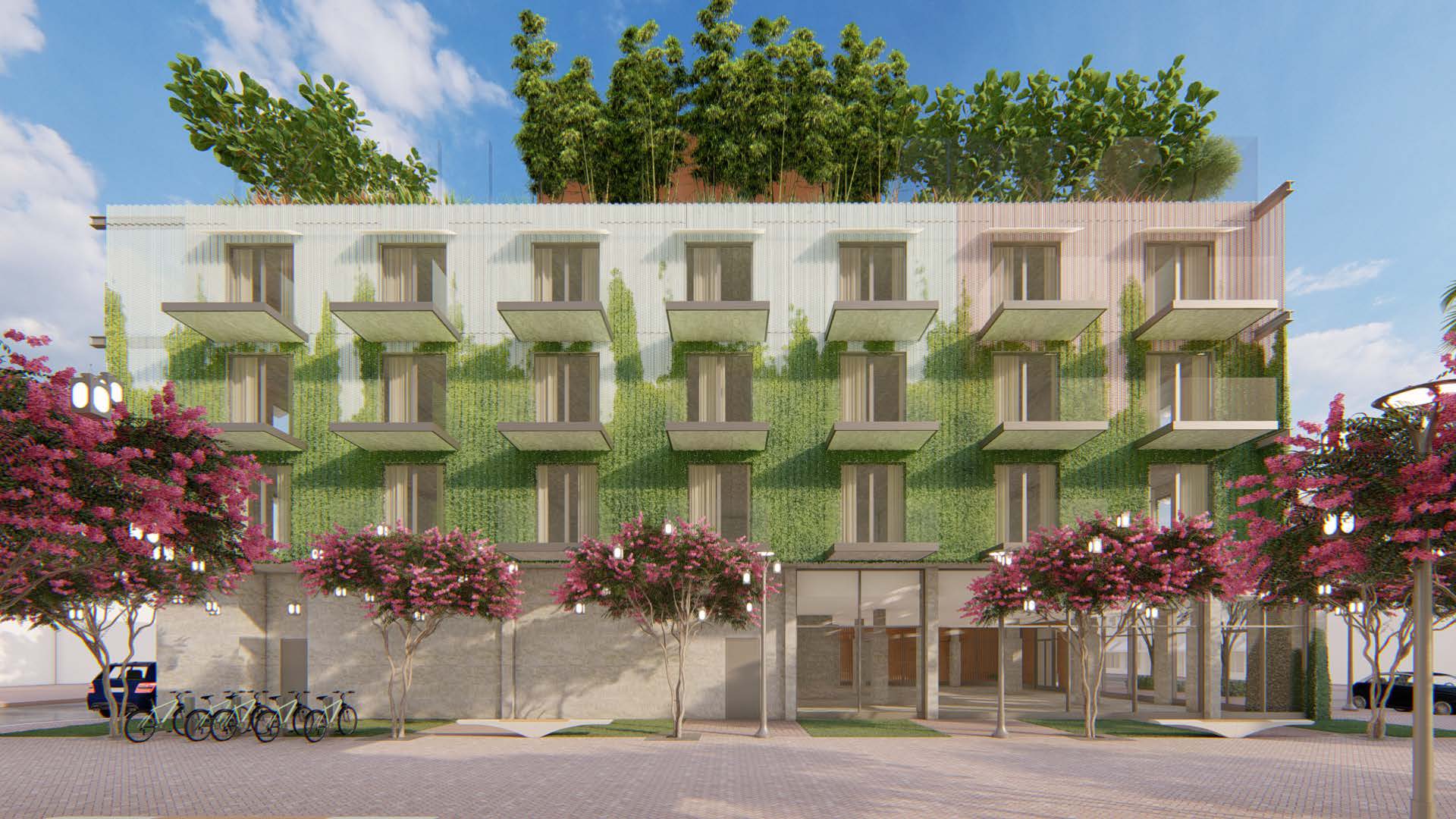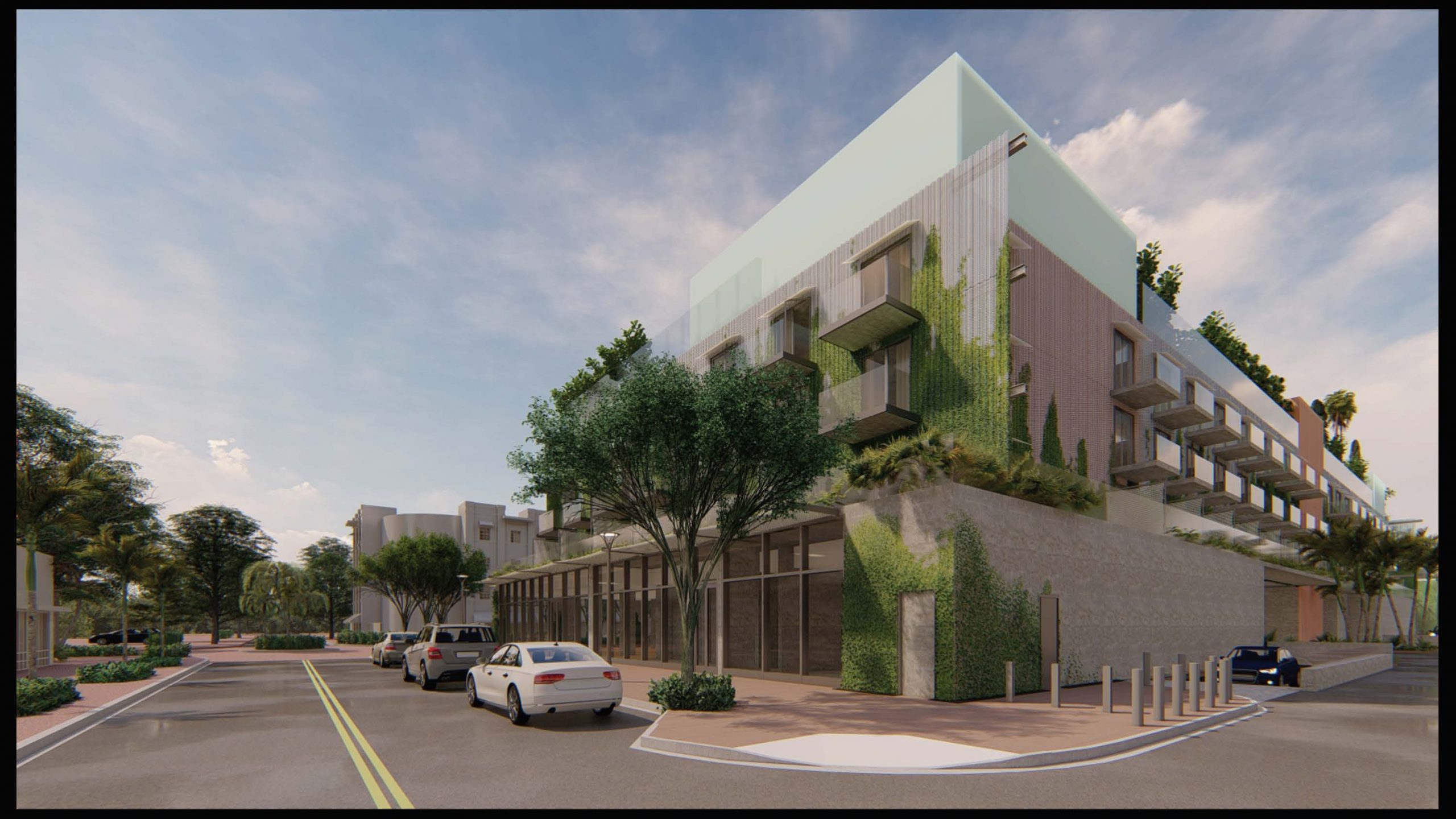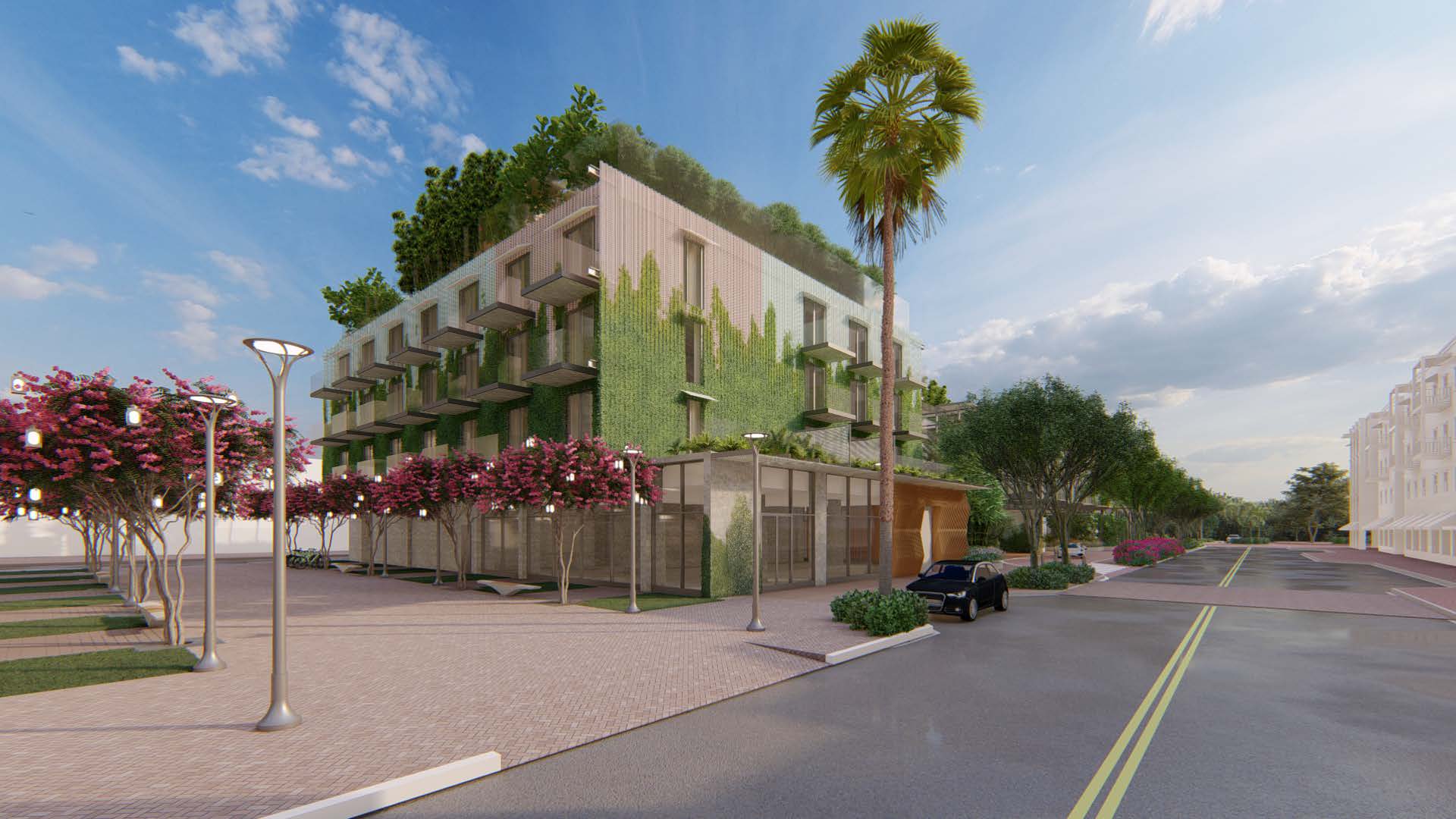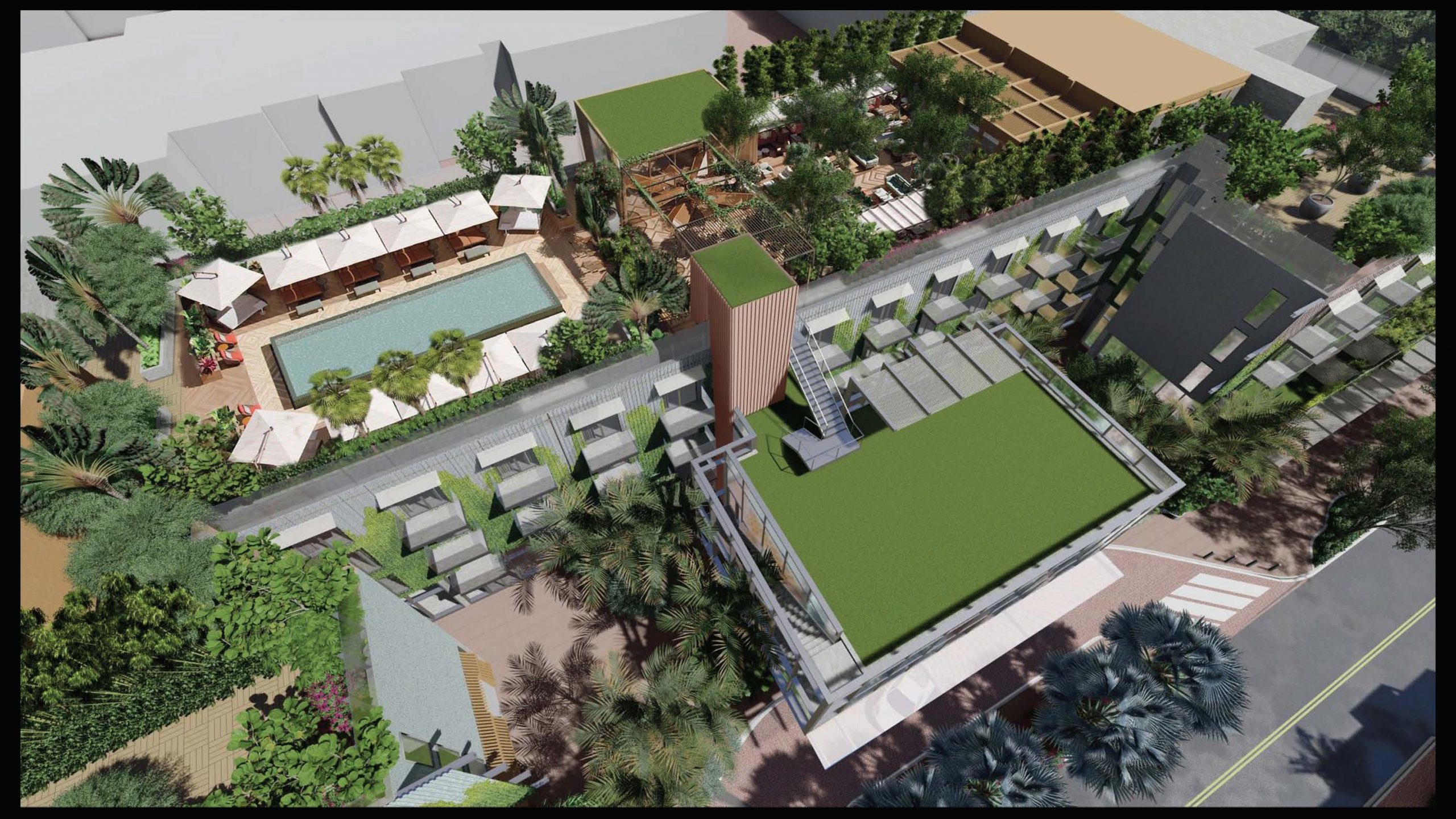 This project includes the redevelopment of a one-acre tract in the middle of Delray Beach. The scope included transforming an aged 12,200-square-foot single story, strip commercial center with surface parking with about 10,000 square feet of retail uses on the ground floor into a beautiful new boutique hotel. The Ray will feature 44 rooms within three stories, above street level and two stories of underground parking garage.
The owner, Menin Development, Inc. from Delray Beach has assembled the project team led by Gonzalez Architects from Miami, brought together Morris-Depew Associates for Civil and Traffic Engineering, Franyie Engineers for MEP design, C&A Engineers for structural design and LAND landscape architects to complete design and permitting for this exceptional project.  The Morris-Depew project staff is managed by Bill Morris, PE, LEED ® AP and the design engineer is Kyle Knight, EI.
The compact and efficient design was facilitated by a construction method called Deep Soil Mixing (DSM) which allowed for construction of the basement levels of the structure without significant dewatering of groundwater, but that created unique challenges in designing utilities and stormwater management for the site due to the high percentage of site needed for the construction footprint on the site.  Stormwater management is accommodated using a large vault system designed to comply with the City of Delray Beach's requirements to reduce load on the municipal system.
The project design has required considerable coordination with the project team and contractor, Moss Construction, due to the spatially efficient building design.
The Ray is scheduled to open in Summer 2021.