Morris-Depew Associates, Inc.
Summer 2020 – Newsletter
Mark Hatfield retires after more than 40 years of service to South Florida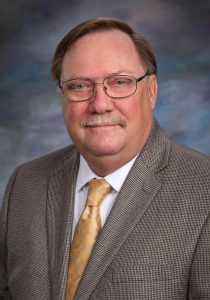 An instrumental and dedicated leader, Mark Hatfield has led the growth and expansion of Morris-Depew Associates' Survey and Mapping division since 2004. During his time, Hatfield's expert survey knowledge played a pivotal role in the firm's wide-ranging projects, varying from residential and multifamily master planned communities, to large-scale mines and environmentally sensitive lands in the Okaloacoochee Slough in Hendry County.
"I've been fortunate to have been part of a great team and surrounded by many capable and talented people throughout my entire career," Hatfield said. "I am indebted to the partners at MDA, the staff, and so many others who have supported me all along. Throughout the years, this team has been a deeply valued part of my life, and I'm fortunate to look back with many fond memories and reflect on the positive growth in the area and the projects I've been fortunate to be a part of."
From Gulf Coast Medical Center's flourishing campus to extensive roadway and industrial projects throughout the region, and the recent approval of the visionary Margaritaville project, Hatfield's contributions will be felt in our community for generations to come.
MDA welcomes new Director of Survey, Michael Rooks, Jr., PSM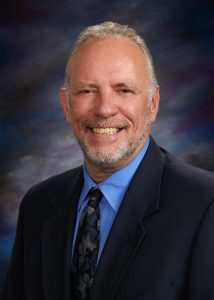 A native of Tennessee, Michael "Mike" Rooks, PSM has joined Morris-Depew Associates as Director of Survey, overseeing the firm's continued growth and expansion from Southwest Florida to the Panhandle. With more than 25 years of dedicated experience in the Survey industry, Rooks' highly-detailed logistics and permitting experience in both the public and private sector will bolster the firm's wide-ranging services, supporting real estate transactions, permitting and entitlements, construction, and more.
While mastering the technical aspects of surveying, Rooks' more than 15 years in leadership and management have made him a valued mentor, helping develop and nurture team members throughout his career.
He previously served as a Survey and Operations Project Manager in Daytona Beach, and has a proven track record of internal systems analysis and the development and implementation of standard operating procedures designed to drive progress, increase productivity and ensure project quality. Rooks also owned and operated a successful Survey firm for over 10 years in the Chattanooga region.
Don't hesitate to reach Michael today at [email protected] to discover how he may assist with your project needs.
MARGARITAVILLE GETS THE GREEN LIGHT!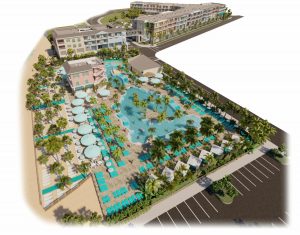 Following more than five years of design, development, planning and presentations, Margaritaville has surpassed its most significant hurdle, and will soon become Fort Myers Beach's newest cultural gem. Since 2018, the project has been held up due to legal issues, but the final lawsuit was dropped earlier this month allowing the project to move forward as planned.
This historical redevelopment project at the base of the Matanzas Pass Bridge includes a 254-room Margaritaville hotel, a full-service restaurant, and beach club. The approved development also includes the donation of the parcel at the intersection of Fifth Street and San Carlos Boulevard, a 5-foot pedestrian access easement between Estero Boulevard and the Gulf of Mexico as well as a public parking lot with pedestrian access on the South side of Estero Boulevard.
The project has been overwhelmingly supported by neighbors, businesses and Town Council. Fort Myers Beach Mayor Ray Murphy has called the project a big win for the island.
"What it means, is the blighted commercial area on the north end of the island, which has been blighted for years, can now be redeveloped," said Murphy. "With that redevelopment comes a bigger tax base. All one has to do is look at other areas that have been redeveloped. Downtown Fort Myers. Downtown Naples. People will come in and enjoy the sun and spend money here."
The project also brings to life a long-term vision of the beach, specifically the base of the bridge as the gateway entrance, and transforms it into reality with a redevelopment plan that allows the beach to flourish. This corner has long been identified as potential for vibrant activity that would enhance the eclectic and coastal ambiance of the island. The project will also provide a significant economic boost to the island, creating thousands of jobs.
Over the last five years, the firm has provided a full slate of Permitting and Land Planning initiatives under the leadership of Partner and Director of Engineering, Bill Morris, and Partner and Planning Director Tina Ekblad, Conceptual Design and Visualization under the guidance of Director of Landscape Architecture Michael Ekblad as well as Survey Services under the direction of Partner and Director of Surveying Mark Hatfield.
Read more here
NEWEST MIXED USED PROJECT COMES TO SANTA ROSA COUNTY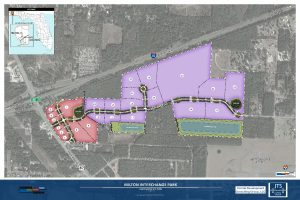 Located at the intersection of Interstate 10 and Highway 87 in Santa Rosa County, the 220-acre Milton Interchange Park will soon expand the regional demand for industrial space near the airport. The site's ideal location with I-10 frontage and immediate access at exit 31 will serve as a hub for a myriad of commercial businesses, including distribution, manufacturing, commerce, offices and more.
The proposed mixed-use commercial and industrial park will consist of 24 lots in varying sizes along with supporting infrastructure and common area tracts. Nine of the units are zoned Highway Commercial Development (HCD) ranging in size from 1.3 – 3.3 acres, and 15 lots are zoned Restricted Industrial (M-1) sized from 3.8 – 47.1 acres.
Surrounding uses include the I-10 right-of-way to the North, residential to the East, airport and residential to the South, and a gas station to the West across State Highway 87.
The scope of services provided by MDA for the development included the design for Santa Rosa County Development Order, NWFWMD Environmental Resource Permitting, FDOT access, drainage, and local utilities permitting, along with commercial subdivision platting.
MDA SPEARHEADS CITY APPROVAL OF NEW DEVELOPMENT OF FORMER BONITA GRANDE MINE SITE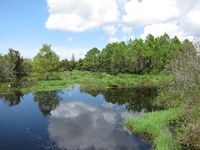 Currently an active 1,268-acre limerock mine, Bonita Grande Mine was always envisioned, since being annexed into the City of Bonita Springs, to become a master-planned residential community that enhances the environment and restores the current disturbed mined lands. Ultimately consisting of over 400 acres of lakes and 480 acres of environmental wetland/upland conservation areas, Bonita Grande Mine is poised to become one of the premier upscale lakefront communities within Southwest Florida.
For more than a decade, the MDA team has played a pivotal role in laying the groundwork for this project. At its earlier stage, MDA led development planning and permitting for the site to allow for aggregate mining. More recently, the team developed a comprehensive redevelopment plan with supporting wetland preservation and stormwater management documentation to allow for the mine to be replaced with a neighborhood of homes. The comprehensive plan and zoning were approved this summer by the Bonita Springs City Council.
In large part due to the team's unique understanding of the mine, MDA was able to successfully develop a long-term approach that transitions the mine into a new land use that retains the best characteristics of the area while improving water resources. We look forward to sharing more as the site plan develops.
Bay Harbour Marina Village: A New Destination Resort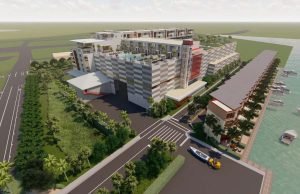 San Carlos Island will make way for a new destination resort that will transform a vacant parcel into a vibrant neighborhood that will enhance economic activity, provide jobs, spur tourism and improve property values. The Bay Harbour Marina Village was recently approved by the Lee Board of County Commissioners. The project will include 75 residential units and a 40,000-square-foot "civic space" to be used by the residents of San Carol Island. The complex will also include more than 300 boat slips and 30,000 square feet of retail and office space.
The approval followed extensive outreach and presentations by the MDA team working in concert with County staff to address concerns to density, height, increased setbacks and parking.
A significant break in the project resulted from a dynamic 3D modeling presentation developed by the MDA Planning and Landscape Architecture teams. The 3D model was able to visually illustrate the proposed architectural features of the building, including views and streetscapes along the main street.
The project is expected to lead the way to redevelop San Carlos Island and San Carlos Boulevard, a gateway to Fort Myers Beach that features a corridor of older buildings.
Fort Myers Beach real estate agent Paula Kiker was among neighboring businesses and residents supporting the project, noting "This will breathe new life to the area, creating a new economic engine that is so needed."

Join us in congratulating the following team members on their continued success.
Brendan Hartley
A valued member of the team, serving as Project Manager with the Survey and Mapping Division, Hartley most recently achieved his Associates degree and is pursuing a bachelor's degree in survey and celebrated 15 years with the firm.
Matt Lincolnhol
Since joining MDA in 2018, Lincolnhol has quickly become a pivotal member of the Team, helping create custom solutions that address both the client and community's needs. He recently achieved his professional landscape architecture licensure. We look forward to seeing his visions come to life.
Celebrating 5 Years with MDA!
Michael Ekblad
Director of Landscape Architecture, Ekblad's extensive experience with commercial, industrial, and residential projects has played a significant role in the visioning of numerous statement-making projects. His contributions can be seen throughout all projects highlighted in this month's newsletter.
Stephen VerVaecke
Project Manager and Civil Engineer for MDA, VerVaecke's extensive knowledge of the community development process has played a critical role in a variety of projects through the state of Florida. He most recently achieved his Professional Engineer license.
Celebrating 10 Years with MDA!
Mark Howell
Project Manager and Civil Engineer for MDA, Howell's expertise in drainage design and permitting has been vital to the success of our clients' projects. Mark has been particularly skilled in permitting with SFWMD and FDOT.