Morris-Depew Associates, Inc.
December 2013 Newsletter
Gulf Coast Medical Center Named One of Nations Most Beautiful Hospitals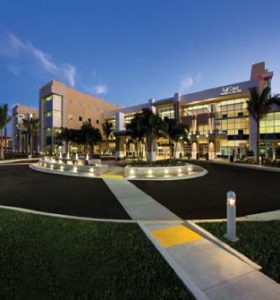 In a recent internet article posted July 3, 2013 in Health Care Finance, Soliant Health named their fifth annual Top 20 Most Beautiful Hospitals in the United States. Morris-Depew Associates is very proud to announce that Gulf Coast Medical Center placed 13th on the list. The project was completed in 2010 with Morris-Depew Associates having provided the Land Use Planning, Civil Engineering and Landscape Architecture design and permitting, as well as Surveying services for the 55 acre hospital campus located in Fort Myers, Florida. The project Architect was Perkins + Will from Dallas, Texas.
The complete article can be found:
https://www.healthcarefinancenews.com/news/20-most-beautiful-hospitals-announced?topic=05%2C19
Harley-Davidson Receives Development Order Approval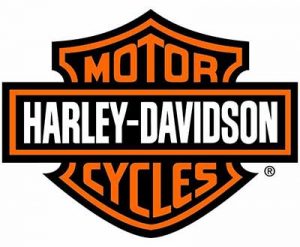 The Harley-Davidson of Fort Myers dealership is now fully entitled, permitted and under construction! Bill Morris, PE, LEED® AP, Tina Ekblad, MPA, AICP, LEED® AP B+C and Jenna D. Persons, PA of Strayhorn & Persons, PL took the lead in the engineering and permitting activities for the relocation of the dealership. Bill and Tina also worked closely with MDA team members Mark Hatfield, PSM for surveying and James McCord, RLA, ASLA, CLARB, LEED® AP, CID, CIC, CLIA EPA Watersense Partner for the Landscape Architecture plan. Fischer Florida Properties I, LLC will be moving from their current location on Colonial Boulevard to a convenient 16 acre parcel located in the Southeast quadrant of I-75 and Daniels Parkway. The new site will offer their outstanding sales and service as well as a private outdoor park, a training course for riders' education and a permitted restaurant.
In the case of Lee County versus North Brook Holdings, LLC, David Depew, PhD, AICP, LEED®AP acted as planning consultant for a property owner in a situation where Lee County Utilities was proposing to locate a potable public supply water well in a portion of a platted single-family subdivision. Analyzing the impacts to the design of the residential development Dr. Depew provided expert opinion regarding the ultimate impacts anticipated from locating the well as proposed. The case was settled at mediation, without the necessity of a trial.
Lee County versus Kline Properties has been resolved through the withdrawal of Lee County's Order of Taking in February, 2013. The case involved a directional bore for a force main beneath Pelican Bay and San Carlos Boulevard. The property owner filed a petition to recover fees and costs associated with a defense against the eminent domain action, and ultimately recovered the fees and costs associated with impacts from the County's proposed construction efforts. David Depew, PhD, AICP, LEED® AP and Bill Morris, PE, LEED® AP assisted the property owner in reviewing and analyzing the plans, ultimately resulting in a revision of the design and withdrawal of the eminent domain action.
University Lakes / West Lakes Mine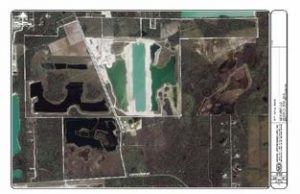 Tina Ekblad, MPA, AICP, LEED® AP B+C and Ryan Shute, PE have been busily working with Lee County to ensure the approved concept plans, mining areas, and conservation easements of University West Lakes accurately reflect the existing approved mining areas. This has involved an administrative amendment, development order amendment, release and rerecording of conservation easements, and enhanced maintenance and replanting of landscaped berms.
Centex Homes and City of Bonita Springs Prevail
David Depew, PhD, AICP, LEED® AP assisted Centex Homes and the City of Bonita Springs in a case involving a complaint by adjoining property owners to a redesign of the properties fronting on Yorkstone Road in the Hawthorne development. The City approved plans to go from a multi-family, townhouse development to a single-family development, yet a number of the homeowners along Yorkstone Road objected to the change in development style, filing suit against both the City and Centex. The judge found that no harm had been done by issuing the permit and that the City and applicant had acted properly.
David Depew Chairs Tiger Bay Club of Southwest Florida 2013 Annual Event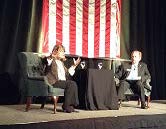 This past October, The Tiger Bay Club of Southwest Florida hosted their annual event with featured speaker Margaret Carlson, Chief Political Columnist, Bloomberg News & Washington Editor, The Week Magazine. Dr. David Depew conducted an in-depth interview with Ms. Carlson regarding the 2014/2015 Elections, Immigration, the NSA, The Obama Administration, Tax Reform, and our dysfunctional Congress.
ERP Process Now Includes e-Permitting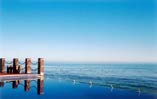 October 1, 2013 was the launch date of the FDEP Environmental Resources Permitting Department's e-permitting program. It allows users to submit, upload documents and complete payments on a range of issues. Focal points of this online service are Verification of Exemptions, General Permits and Individual or Conceptual Permits and the ability to complete an Incomplete Application. For more information please visit: http://www.dep.state.fl.us/water/wetlands/swerp/