Morris-Depew Associates, Inc.
July 2014 Newsletter
July 9th, Judge McHugh ruled in the case of Cammilot Partners versus Lee County (09-CA-005630) stating, in part, that "…the actions of Lee County have inordinately burdened the real property…" as defined in 70.001(6)(b) – Bert J. Harris Act – moving the plaintiffs to a jury trial to determine the amount of compensation owed by Lee County. The Court found that the reasonable investment backed expectations of the owners were impaired by the County's actions, that the damage suffered was measurable and permanent, and that the owners were being asked to assume a burden that was being imposed for the good of the public. The valuation portion of the action has not yet been calendared. David Depew, PhD., AICP, LEEP AP, served as the land use planning expert for Cammilot Partners, working closely with attorneys Bill Moore and Greg Rix of Moore, Bowman & Rix, PA.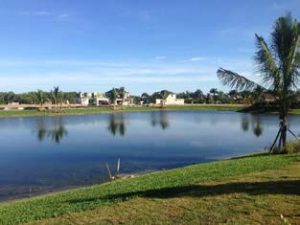 Savona Bay is a high-end residential project located in the Iona area of South Fort Myers that was activated by D.R. Horton. The 31 lot subdivision is operated by Emerald Homes, the luxury division of D.R. Horton. Models are now open with seven plans to choose from. Sales have already begun in this unique Gulf Access subdivision which offers, dock slips, a preservation area and an interior lake. The project was originally permitted in 2006 by Morris-Depew Associates (MDA). Then in 2012 MDA was contacted by the second owner to modify and re-permit the current design. Mark Hatfield, PSM coordinated the platting and surveying work while Tina Ekblad, MPA, AICP, LEED AP BD+C, submitted the amendments to the existing zoning approval. Bill Morris, PE, LEED AP was assisted by Mark Howell, PE, on the civil engineering and development order modifications. Landscape Architecture has been spearheaded by James McCord, RLA, LEED®AP ASLA, CLARB, CID, CLIA, EPA WaterSense Partner.
Center Pace Moves Forward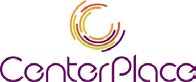 CenterPlace also referred to as "University Village" is another step closer to becoming a reality. Morris-Depew Associates' David Depew, Ph.D, AICP, LEEP AP as well as Tina Mayfield Ekblad, MPA, AICP, LEED AP BD+C have been on board with the Southwest Florida Developer, Private Equity Group, since the project's conception. A zoning change has been filed requesting a change from agriculture to Compact Planned Development for 1950 Residential (family and student) units, 250 room Hotel/Conference Center, as well as 170 acres set aside for shops, offices and parks. Florida Gulf Coast University has been given an additional 40 acres. CenterPlace is Lee County's first Compact Community. More specifically, the development will be pedestrian and bike friendly, have significant green space with parcels laid out in a self-contained community. Upon a successful outcome in the zoning hearings which are set for this fall, construction will begin mid 2015.
Read more at: http://www.news-press.com/story/money/2014/02/12/village-envisioned-near-fgcu-would-feature-homes-shops-hotel/5410293/
Dollar General Opens McGregor Boulevard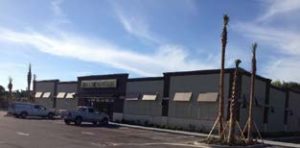 The Morris-Depew Associates team have now spearheaded their 3rd Dollar General project from inception to completion. February, 2014 was the official opening date for the 9,100 Sq. Ft. variety store Dollar General located on McGregor Boulevard near the John Morris Intersection. Vice President of Surveying, Mark Hatfield, PSM, oversaw the Boundary/ALTA/TOPO/As-Built Surveys as well as the Construction Staking, preparation and recording of the plat, and FEMA certifications. Planning Director, Tina Mayfield Ekblad, MPA, AICP, LEED® AP BD+C took the lead on the rezoning efforts and upon obtaining approval. Ryan Shute, PE, directed the civil engineering, site planning, stormwater management system, and related site improvements. Vice President of Landscape Architecture, James McCord, RLA, LEED®AP ASLA, CLARB, CID, CLIA, EPA WaterSense Partner finished with the landscape architecture.
Charlotte County Sued Again over Rotunda Villas. On the heels of the June 2012 Rotunda Project LLC V Charlotte County (Case #07-4374-CA; 2D10-4110) in which Charlotte County lost on appeal, resulting in a $13 million dollar award, several additional entities have now filed similar grievances. In the original case the trial court found that the County had allowed the water and sewer systems intended to serve Rotunda Villas to deteriorate to the point that they were incapable of providing service to the subject lots, despite the fact that property owners had received letters of availability and had been paying utility assessments. Dr. David Depew is once again serving as expert witness and permit consultant in these new cases. Thomas Dougherty of Geraghty,Dougherty & Edwards, PA is the lead attorney and is working closely with S. William "Bill" Moore of Moore, Bowman & Rix, PA. These cases have been bifurcated into two parts: a determination of a taking; and the value of the taking. The Trial Court has once again determined that a taking occurred, citing the original case findings. The value portion of the lawsuit goes to trial in August 2014.