Morris-Depew Associates, Inc.
Summer 2018 – Newsletter
As summer comes to a close and we gear up for another season, we're excited about the opportunities and projects ahead for our community and region. See below to read about what we've been up to these past couple of months.
Morris-Depew Associates Launches New Website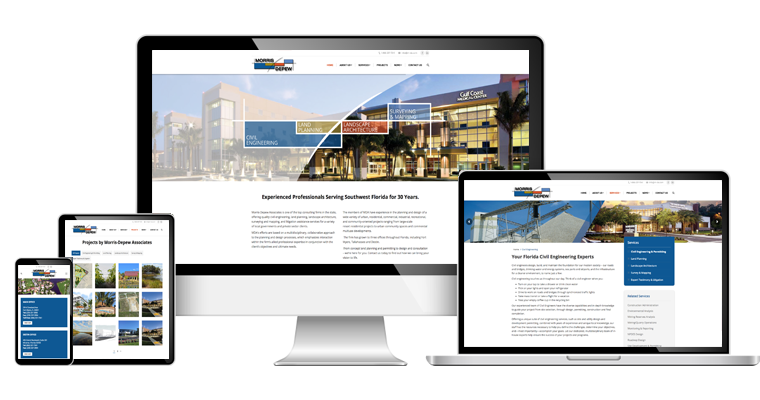 Visitors to our newly relaunched website at Morris-Depew.com will encounter an enhanced user experience as they learn more about our multi-disciplinary approach through our new restructured pages and photography.
Our website has been completely redesigned – from site structure and content to improved navigation to ensure easy access to information about our Civil Engineering, Land Planning, Survey & Mapping, Landscape Architecture and Expert Testimony services, whether users are on their phone, tablet or computer. In addition to more intuitive navigation, the redesigned site also incorporates interactive elements, including photography about the company, services and projects within the region.
The enhanced website also highlights "Featured Projects," including a wide range of industry-related, public and private sector projects varying in size and scope. Each main service page features service-related projects to provide our visitors with a more in-depth understanding of the type of results our team of experts can achieve for you.
Additional information is also available on the new website about our team, job opportunities and our work in the community. Visitors can also access our full list of newsletters about past and current projects.
Check out our new website today!
The Fort Myers Broadcasting Building Gets a Makeover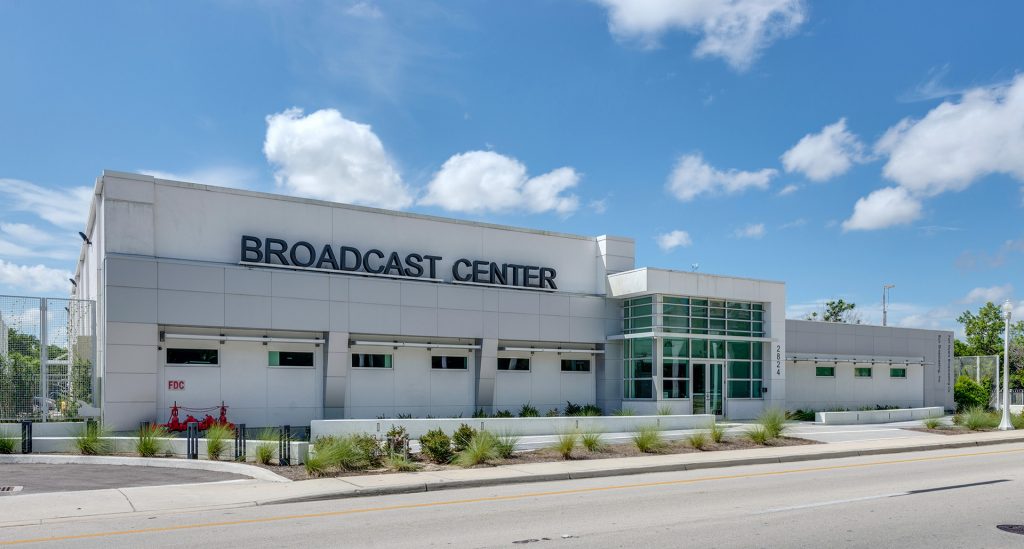 What started out as a simple-enough refreshing to Fort Myers Broadcast Center's existing parking lot and drainage facilities quickly evolved to what ultimately would become a study in modern plaza design.
The elevated and underscored entry to the broadcasting center was completely redesigned to remove the existing steps and accessible ramp that were added after the abutting roadway was widened and elevated causing circulation issues. The entry makeover focused on clean lines and colors that complement the existing building façade. To further enhance the connection to the building's interior designs, shapes, materials, and finishes that were used in the building's interior design were incorporated into the exterior finishes of the plaza.
Accent lighting, pedestrian bollards, plank style pavers, vegetated green screens, and decorative concrete walls transformed the space into a welcoming, well-defined plaza that guides guests to the entry. The most notable difference between the before and after condition of the site is a visibly uniform look that connects the exteriors to the physical structure of the building, which was constructed more than 50 years apart.
Congrats to Michael Ekblad and the Landscape Architecture team on a beautiful transformation.
Partner Bill Morris Joins STARS Management Advisory Board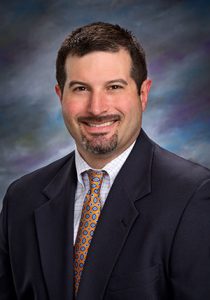 Dedicated to enriching our community and providing better opportunities for at-risk children, Bill Morris, Partner and Director of Engineering for the firm, has been a long-time supporter of the City of Fort Myers STARS Program. He was recently named to their Management Advisory Board.
Through the STARS Program, our local youth achieve alternatives to drugs, crime, illiteracy and poverty through activities such as sports, music, dance, arts and the academics. This innovate program is proving to be invaluable in helping our at-risk youth in the City of Fort Myers.
Bill will take an active role in helping advise and provide counsel on the organization's programs and operations, including developing community partnerships, curriculum and assisting the City in raising funds to support the success of the STARS Program.
We're honored to play a part in making a difference for the youth of the City of Fort Myers.
In the News
And check out this month's "On the Job" article in the current issue of Gulfshore Business magazine featuring Bill Morris. He shared insights into the Civil Engineering business, how he got started and the far-reaching impact of our work in this community. 
It's official: Margaritaville is coming to Fort Myers Beach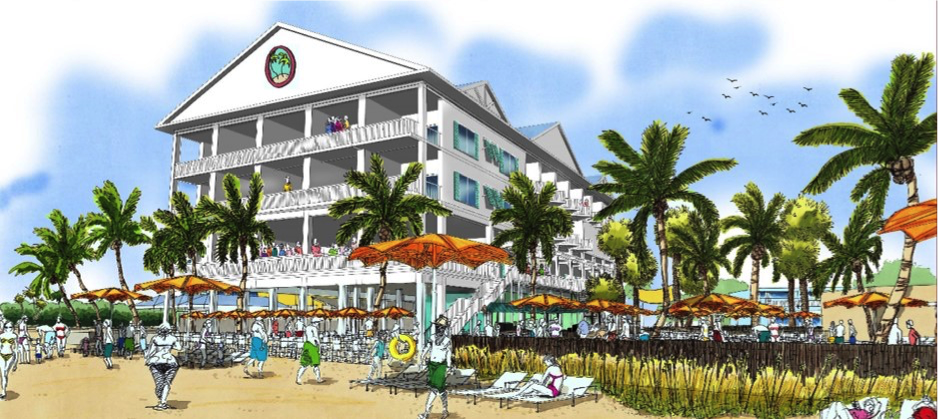 After three years of coordination with the Town of Fort Myers Beach, residents, business owners and community organizations, a historical redevelopment project was approved within the Town of Fort Myers Beach at the base of the Matanzas Pass Bridge. The recently approved Commercial Planned Development officially known as "Margaritaville" will consist of 254 hotel rooms, a full-service restaurant, and beach club. The approved development also includes the donation of the parcel at the intersection of Fifth Street and San Carlos Boulevard, a 9-foot and separate 5-foot pedestrian access easements bet ween Estero Boulevard and the Gulf of Mexico as well as a public parking lot with pedestrian access on the South side of Estero Boulevard.
The much-publicized project comes after several years of strategic planning and consultation by lead members of the Morris-Depew Associates team who were brought on to help lead design and land use planning efforts for TPI Hospitality's newest endeavor on Fort Myers Beach.
Morris-Depew Associates provided a full suite of services to TPI Hospitality. Over the last three years, the firm has provided Survey Services under the direction of Partner and Director of Surveying Mark Hatfield, Conceptual Design and Visualization under the guidance of Director of Landscape Architecture Michael Ekblad as well as a full slate of Permitting and Land Planning initiatives under the leadership of Partner and Planning Director Tina Ekblad.
Partner Tina Ekblad named 40 under 40 Honoree by Gulfshore Business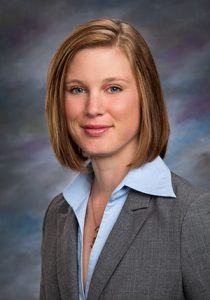 A community leader and expert land planner, Partner and Planning Director Tina Ekblad was featured in this month's issue of Gulfshore Business as a 40 Under 40 Honoree. Tina was recognized for her community involvement, civic engagement and her numerous contributions in the professional and business industry.
Tina currently serves as chair of Leadership Florida's Regional Council as well on the statewide board for Leadership Florida. Locally, Tina serves as Vice President on the board of directors for the Southwest Florida Tiger Bay Club. She also recently completed her second Half Ironman.
Tina is an integral part of our team and a true asset to this community – join us in congratulating her on this momentous achievement.
Out and about: Summer nights with the LBIA and Fort Myers Miracle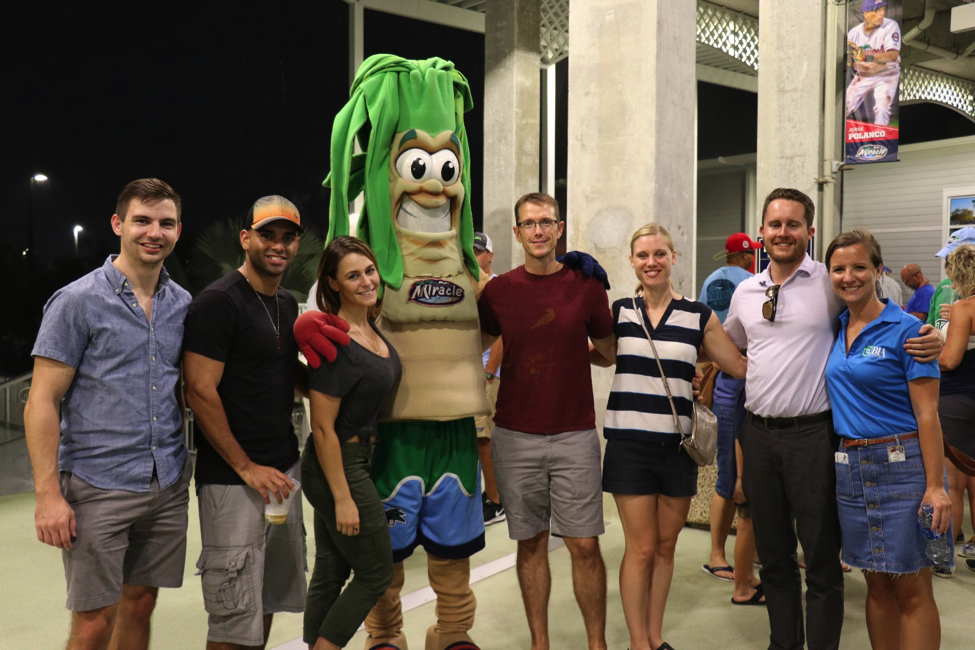 Several members of the MDA team attended the Lee Building Industry Association Night event at Hammond Stadium to watch the Fort Myers Miracle take on the Palm Beach Cardinals. The home team trounced the Cardinals in a rousing 7-4 victory. Go team!
Matt Lincolnhol appointed SWFL Section Chair for the American Society of Landscape Architecture (Florida Chapter)
Matt was recently appointed to a two-year term as the regional Section Chair for ASLA. In this capacity Matt will be responsible for hosting educational events, promoting ASLA through community outreach efforts, and fostering professional connections for Landscape Architects throughout Lee, Collier, Charlette, Hendry and Glades counties. Matt is a graduate of Clemson University with a bachelor's in landscape architecture and has over 6 years of professional experience in the design and installation of beautiful, one of kind, landscapes.
Congratulations Matt!