Morris-Depew Associates, Inc.
December 2014 Newsletter
Harley-Davidson Six Bends Dealership Now Open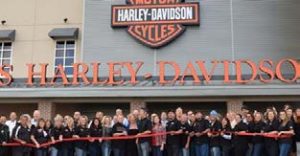 Six Bends, the Harley-Davidson of Fort Myers dealership is now open for business. The 16 acre parcel located at I-75 and Daniels Parkway offers an outstanding 54,000 sq. ft. sales and service center as well as a training course for riders' educations and a private outdoor park/event center. Present at the grand opening along with owner, Scott Fischer, of Scott Fischer Enterprises were, Bill Morris PE, LEED® AP, Tina Mayfield Ekblad, MPA, AICP, LEED® AP and Jenna D. Persons, PA of Strayhorn & Persons, PL who spearheaded the engineering and permitting activities for the relocation of the dealership. Bill and Tina also worked closely with MDA team members Mark Hatfield, PSM for surveying and James McCord, RLA, ASLA, CLARB, LEED® AP, CID, CIC, CLIA EPA Watersense Partner for the Landscape Architecture plan. Plans for future phases are under development now. Congratulations to all involved for their hard work!
Latest T-Mobile Communications Tower Approved
Planning Director and Partner, Tina Mayfield Ekblad MPA, AICP, LEED® AP worked closely with Land Use Attorney and Certified Planner, Kathleen Oppenheimer Berkey, Esq., AICP of Pavese Law Firm to provide expert planning testimony for a Special Exception to allow a 149 foot tall Wireless Communications Tower. The facility, off Daniels Road between Six Mile Cypress Parkway and I-75, was approved by the Lee County Hearing Examiner and will provide much needed cellular and data coverage to residents and emergency services in this area of Lee County.
Sunset Pointe, D.R. Horton's Next Community

On behalf of D.R. Horton, MDA has made application for an approximately 20 acre Planned Development Project (PDP) residential subdivision at the southwest intersection of Cape Coral Pkwy and Sands Blvd. This project will feature 69 single family home sites, 6 model homes as well as a 4.47 acre lake. To establish a clustered design pattern and common open spaces, Tina M. Ekblad, MPA, AICP, LEED® AP is working with the Cape Coral Staff to obtain the necessary deviations from the Residential Development District Requirements and secure additional special exception approvals. The Site Design and Civil Engineering effort is headed by Bill Morris, PE, LEED® AP, while Mark Hatfield, PLS completes the survey work and platting while and James McCord, RLA, LEED® AP, is designing the landscape, hardscape and entry way features for the project. Completion of the entitlement process is anticipated within the next 3-4 months, with construction undertaken in short order after that. Models should be available for viewing by the 2015-2016 season.
Central Utilities Approved for Corkscrew Ranch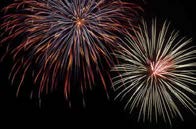 Tina M. Ekblad, MPA, AICP, LEED® AP and David W. Depew, Ph.D, AICP, LEED® AP, worked closely with Russell P. Schropp of Henderson, Franklin, Starnes, & Holt, PA  and Kirk Martin, President of Water Science Associates, on the approval of the Corkscrew Ranch Plan Amendment.  This amendment allowed for the 59 lot platted  subdivision originally approved in 1989, and placed in the  DR/GR  future land use category, to hook up to central water and sewer rather than be limited to individual well and septic systems. These lots are located in close proximity to County wetlands as well as within the County Wellfield Protection Zone. The ability to utilize public water and wastewater facilities will provide added protection to the public's potable water supply and valuable preservation lands while enhancing the value of the individual lots.
South Seas Resort Improvements

South Seas Resort representatives are working with David W. Depew, Ph.D, AICP, LEED® AP, Bill Morris, PE, LEED® AP and Tina M. Ekblad, MPA, AICP, LEED® AP, and Jose Gonzalez of Gonzalez Architects Hospitality, on an Administrative Amendment request regarding the reconfiguration of currently approved dwelling units at the South Seas Resort on Captiva.  Modernizing the development, providing added native landscaping, and enhancing the overall ambience of the Resort, Jose Gonzalez' design will provide an updated aesthetic to the facilities and new buildings with construction consistent with current hurricane codes.  A first presentation has been made to the Captiva Community Planning Panel, and additional public meetings are anticipated, the next of which will be in January, 2015. While no additional units are being proposed, the relocation of employee housing from the south end of the resort will provide opportunities for a more relaxed resort atmosphere, yet preserve the ability to offer housing opportunities for its employees.
Morris-Depew Associates Announces 5 board Nominations
Senior Partner, Bill Morris, PE, LEED® AP, was appointed by County Commissioner Cecil Pendergrass to the Lee County Land Development Code Advisory Committee. This committee of 15 members is appointed by the Board of County Commissioners. It meets monthly as needed to review changes to all sections of the Land Development Code. Once finalized, the changes are sent to the Board of County Commissioners for public hearings.
In addition, Senior Partner, Ryan Shute, PE, was appointed to the Lee County Metropolitan Planning Organization's Pedestrian and Bicycle Committee. The MPO supports on-going bicycle and pedestrian planning by working with state and county agencies to implement multimodal urban/suburban mobility and pedestrian activities and facilities, to coordinate county, regional, and state pedestrian, bicycle, greenway and multi purpose pathway projects, raise awareness and safety of pedestrian and bicycling in Lee County and provide staff support to the Lee County MPO Bicycle Pedestrian Coordination Committee (BPCC).
Also, Partner and Vice President of  Landscape Architecture, James McCord, RLA, ASLA, CLARB, LEED® AP, CID, CIC, CLIA, EPA WaterSense Partner, was appointed to the Lee County Roadway Advisory Committee. The committee consists of 14 members appointed by the Lee County Board of County Commissioners to advise on matters related to roadway landscaping activities in Lee County. The committee meets regularly each month and meetings are open to the public. James was also recently added to the Fort Myers Police Athletic League Board of Directors. This not-for profit organization serves 400+ youths annually by providing athletic, educational and social programs to the children of Fort Myers and surrounding areas.
Partner and Planning Director, Tina M. Ekblad, MPA, AICP, LEED® AP, was one of three Southwest Florida professionals accepted into the Connect Florida for Class V program. Connect Florida is a statewide leadership institute that focuses on education, coalition building and personal development for Florida's emerging leaders. The program selected a class of diverse leaders to participate in experiences across the state to become educated, engaged and inspired to make Florida a better place. Each year approximately 40 individuals are selected from across the state. Tina was also recently appointed to the Urban Land Institute Young Professionals Group Board.
Litigation Matters
Value Portion of the 2nd Charlotte County Rotonda Case
As noted in our July 2014 E-Newsletter, Dr. David Depew served as expert witness and permit consultant in both the June 2012 Rotunda Project LLC vs. Charlotte County (Rotonda I) as well as the July 2014 "ANDRESS FAMILY FLORIDA, LP a Florida Limited Partnership; ROTONDA LAKES II, LP, a Florida Limited Partnership; ROTUNDA WEST ESTATES, L.L.C., a Florida Limited Liability Company; SLWLHT, LLC, a Florida Limited Liability Company; ROTUNDA 303, L.L.C., a Florida Limited Liability Company; CAPE CAVE CORPORATION, a Delaware Corporation authorized to do business in Florida; and CAPE HAZE CORPORATION, a Florida corporation, vs. Charlotte County" (Case No. 10-0639-CA; Rotonda II).
The June 2012 Case resulted in a $13 Million dollar award. Similar to the first case, Rotonda II was bifurcated into two parts: a determination of a taking; and a valuation of the taking. The Trial Court determined that a taking had occurred, citing the original case findings. The value portion of the lawsuit went to trial in August 2014. After 6 days of testimony the jury awarded the Plaintiffs $3,275,000 plus prejudgment interest in the amount of $1,700,000. In addition to the total of $4,975,000, Charlotte County is also required to pay attorney's fees in the amount of $750,000. At this time, both sides have appealed.